I am so honored and happy to welcome a Fabulous Maine Author, Bette A. Stevens to my blog!
Now I know many of my friends here may know Bette already. I have known Bette for quite some time now. But to be honest, we have networked together on many social media sites, but I can't put my finger on the exact one we became friends on LOL. So when she asked for my help with promoting her fantastic books, of course I told her YES!
That way she can get that next 'New York Times Best Seller' written!
So please meet my good friend, Bette A Stevens. She has a brand new book release titled, DOG BONE SOUP, A Boomer's Journey, a novel. And I have to tell you that the awesome book reviews are piling up on Amazon. How about to the tune of over 14 – 5 Star Reviews already! Now this little lady has a great reader following, and I'm pretty sure it is because of her wonderful website/blog: http://4writersandreaders.com
.
So who is this woman who gets inspired by nature to write such wonderful books?
Well let's find out! Here is a wee bit more about Author, Bette A Stevens, and some of her secrets to being such a fabulous writer and author shall we?
.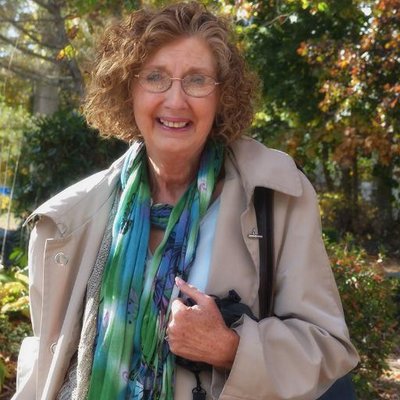 Maine Author, Bette A. Stevens . . .

"I love people, nature, art, music and literature."
"I advocate for kids and families, childhood literacy and for the protection of monarch butterflies and their threatened habitat in my books, my poetry and on my blog. My blog supports Indie and traditional authors, features great books and poetry and provides tips for writers and readers as well. So stop by my blog and share your 'thoughts' with me."
About The Author:
Inspired by nature and human nature, Bette A. Stevens is an author, retired teacher, wife, mother of two and grandmother of five. Stevens lives in Central Maine with her husband on their 37-acre farmstead where she enjoys writing, reading, gardening, walking and reveling in the beauty of nature. She advocates for children and childhood literacy and for monarch butterflies, an endangered species.
Stevens's children's activity book, THE TANGRAM ZOO and WORD PUZZLES TOO!, was first published in 1997 by Windswept House Publishing, Mt. Desert, ME; a second edition was self-published by the author in 2012. AMAZING MATILDA, Stevens's second children's book, self-published in 2012 won a 2013 Purple Dragonfly Book Award (Honorable Mention for Excellence in Children's Literature – Ages 6 and older category) and also placed #9 on The 2013 Gittle List for Self-published Children's Picture Books. Stevens has written articles for ECHOES, The Northern Maine Journal of Rural Culture based in Caribou, Maine. In 2013, the author published her first book for the YA/Adult audience: PURE TRASH:
The story, a short story of a boy growing up in rural New England and prequel to now, DOG BONE SOUP, debut novel released January 2015.
Message From The Author:
"I love to walk and enjoy nature's beauty, whether at home or on the go. I'm passionate about the beauty in the world around me and enjoy jotting down notes and composing short poems. The coast is one of my favorite places to relax. I'm a nature collector: everything from seashells to birds' nests. When I was teaching, these treasures filled my classroom and provided inspiration for reading, writing and research. It was hands-on fun and excitement and I enjoyed every moment spent learning with, from and about my students.
One thing I learned is that many children don't have an adult to read to them or listen to them read and talk about those books. Many of my blog and Facebook posts will focus on how we can improve childhood literacy by reading to the children in our families and communities. My own childhood was filled with books and adults who shared and encouraged a love of reading. I've written some poetry and several short stories. I plan to write some adult fiction, including a coming of age story, and write reviews on some of my favorite books. I'll be sharing some of your stories, poems and tips on reading and writing, too. Let's have fun learning, living, sharing and loving language together." – Bette A. Stevens
Now Bette has a great collection of books. You may want to read her book titled; PURE TRASH, The Story: Shawn Daniels in a Poor Boy's Adventure, before you read her new novel. Here is a little about this book:
The year is 1955. Experience the joy of a carefree Saturday and the blistering pain of feeling not quite good enough as you hop on a bike and ride into town with two delightful young boys who find adventure at every turn. Shawn and Willie Daniels live in the woods with no indoor water or plumbing. Dad spends most of his hard-earned money on beer. Prejudice, class division, alcoholism, poverty, injustice, and a hint at bullying are cleverly woven into this 1950s adventure short. PURE TRASH is a prequel to the author's upcoming debut novel.
.
Her Children's Books too!
Inspire the Kids in Your Life to Meet Challenges with Patience and Persistence!
This inspirational tale of a Monarch butterfly and her meadowland friends is the second children's book written and illustrated by Bette A. Stevens.
Packed with action and adventure, this book is sure to entertain and inspire.
TWO LITERARY AWARDS–Excellence in Children's Literature:
* 2013 Purple Dragonfly Book Award (Picture Books 6+)
* THE GITTLE LIST 2013 (Top 10 Self-published Children's Picture Books)
Monarch Butterfly conservation is in the news. AMAZING MATILDA is too! Her storyline and illustrations follow the monarch life cycle and highlight milkweed, an environmentally threatened plant, the only food source for monarch caterpillars.
.
AND:
 "Click Me"
The Tangram Zoo and Word Puzzles Too! is a resource for multi-cultural and interdisciplinary studies in the classroom or at home. Integrates Math (measurement and geometry) and Language Arts (research and writing) for elementary and middle school students, while presenting a few historical facts about tangrams. Tangrams and word puzzles (rhyming riddles/poetry) encourage students to have fun while they're learning, and then to demonstrate what they've learned. Includes ideas for home/school projects. Tangram outlines, with rhyming riddles as clues, are even labeled for coloring for preschoolers. Hands-on fun for the whole classroom/family.
—

"Here is what readers are already saying about Bette's new release, DOG BONE SOUP:"
Outstanding Coming of Age Novel Set in the 1950s-60s
5 Stars!
.
"This is a realistic charming, yet heartrending story reminiscent of `Huckleberry Finn,' by Mark Twain. Author Stevens manages to portray this period of history with clarity and truth. Most amazingly her characters, while suffering more than today's civilization, enduring a myriad of harsh circumstances, there is little self-pity among them. If ever a people made lemonade from lemons, it was the boomers.Amidst the hardship, including the nightly Dog Bone Soup, there are also times of adventure, playfulness and fun — as if Shawn and his generation are blessed with an innate ability to cope with daily setbacks; never losing hope and continually forging ahead aiming for better days.
.
Author Bette A. Stevens writes a book full of heart and wisdom, a book that YA/adult readers will treasure and cherish. This generation in particular needs to read the book to learn what hard life was like, giving them the skills to adapt to the problems of their own generation. Dog Bone Soup, A Boomer's Journey is a journey that the reader wishes would never end.
"Micki Peluso, author of . . . And the Whippoorwill Sang!
.
A Tasty Treat of a Read!
5 Stars!
"I've never read anything quite like DOG BONE SOUP. This novel is unique in the best possible way. In many ways, it was an eye opener for me. 1950s and 60s America was before my time. It was an era I only had the faintest of notions about… until I read DOG BONE SOUP.Bette A. Stevens' writing grabbed a hold of me, pulled me into the story, and took me on an incredible journey that was at times heartbreaking but ultimately uplifting. Above all, it was memorable. Reading her book was an experience I'll never forget.
Bottom line: DOG BONE SOUP is a tasty treat of a read and Bette A. Stevens is an enormously skilled storyteller."
So now we all know more about this beautiful writer who gets her inspiration from nature, .  .  .
But did you know she is also a Poet & Illustrator as well? She did all the illustrations in her children's books and to her poetry too! Here are a few examples of ones I love.
.
—
.
So please go give Bette's blog/website a visit today, . . .and  just ENJOY! http://4writersandreaders.com
I want to thank my sweet friend for giving me the opportunity to share not only her fantastic books, but to share all her
wonderful talents! I hope you will purchase her new release, and as always, be kind to us Authors and leave a book review if you enjoy her books. And you can connect with Author, Bette A Stevens on Social Media too!
Facebook: https://http://www.facebook.com/AuthorIllustratorBetteAStevens
Goodreads: http://www.goodreads.com/author/show/6037707.Bette_A_Stevens
About Me:  https://about.me/betteastevens?_escaped_fragment_=
LinkedIn: https://www.linkedin.com/pub/bette-a-stevens/46/338/7a3
Google+ https://plus.google.com/107652706413504911701
YouTube Book Trailer: https://youtu.be/Wtq6QkTUxQ0
Amazon Books & Bio: http://www.amazon.com/Bette-A.-Stevens/e/B009GOYT1M

Happy Reading Friends!
Author, Catherine Lyon ~ Lyon Book Promotions