"PRINCE DEAD At AGE 57 ~ R&B, Rock, Funk God, Talented Musician and Artist."

News broke today going worldwide of an iconic and well-loved musicians of our time, especially the 80's, has passed away in his Minnesota Mansion ~ Paisley Park Studio. How it happened is still under investigation, but many are shocked and in mourning. I never heard of any drug or alcohol use by Prince, but he had been battling the flu or illness.

"I hear the doves crying for our loss."

Prince helped many up and coming artists get their foot in the door of music and entertainment industry like Sheena Easton, Carmen Electrica, Apollonia Kotero, Sheila E, and Vanity, who died at age 57 as well.
Isn't that strange?"
.

.
"Leave it to Prince to announce his new memoir with a last-minute invitation-only performance at a Manhattan nightclub."
"The good people of Random House have made me an offer that I can't refuse," Prince, 57, said before a crowd of about 300 people. "You all still read books, right?" The singer said that the memoir was tentatively titled "The Beautiful Ones," after a song from his 1984 album, "Purple Rain."
Prince added that he was at work on the book with "my brother Dan" — the writer and editor Dan Piepenbring of the Paris Review, who is assisting the musician on what will be his first book. "He's a good critic," Prince said. "That's what I need. He's not a yes-man at all." He added, "We're starting right at the beginning — my first memory — and hopefully we can move all the way to the Super Bowl."
.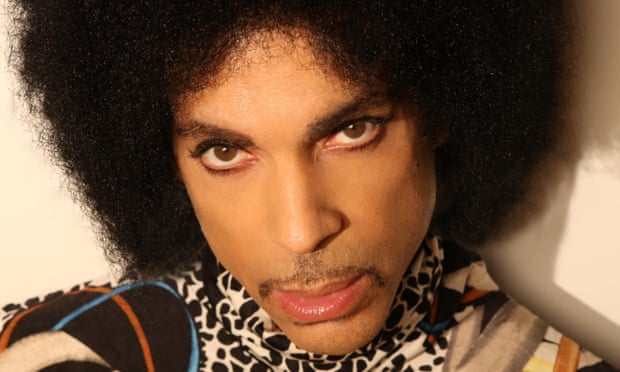 .
Now I wonder if his memoir will ever see the light of day? I will always be a huge fan of his as I grew up with his music. Of course, I have watched "Purple Rain" the movie like a million times. There was always something unique and mystical about Prince. I am sure that is why all the women were so attracted to him. And what a musical career he had! So I will wait with 'bated breath' to learn what the cause of his death was like many of us will. 57 is much to young to leave this earth.
Who Was Prince ~ ( June 7, 1958 – April 21, 2016)
Prince Rogers Nelson was born in Minneapolis, Minnesota. His home and Studio is in Channhassen, Minnesota. His father was John L. Nelson a well-known jazz musician, and his mother Mattie Shaw a jazz & blues musician and they had met at a jazz show in Minnesota.
Married and divorced twice, and had lost his only child. Mayte Garcia his first wife was a backup singer of his. They had two children together, one passed and the other a miscarriage. They divorced in 2000. His married his second wife, Manuela Testolini who was from Toronto, Canada. Their marriage lasted only five years. 

.
His Musical Legacy: Courtesy of Biography.com
"He changed his name four times in his life. A brilliant songwriter. In 1978, Prince released his debut album, For You, which was followed by Prince (1979), Dirty Mind (1980) and Controversy(1981)—all of which created controversy due to their fusion of religious and sexual themes. The singer found international success with the release of his 1982 album, 1999, which included hit singles like "Little Red Corvette" and "Delirious."
"Prince went on to create the album Purple Rain (1984), which was also made into a film by the same name, grossing over $80 million at the U.S. box office. The film garnered an Academy Award for Best Original Song Score. The title track "Purple Rain" hit no. 2 on the Billboard Hot 100, while the hits "When Doves Cry" & "Let's Go Crazy" both reached no. 1. With his band The Revolution."
.


.
In 1986 Prince released his eighth studio album Parade, which included his no. 1 hit single "Kiss." Parade served as the soundtrack for the artist's second film Under the Cherry Moon, which he directed and starred in.
After the disbanding of the Revolution, Prince was able to consolidate various shelved projects into what ultimately became the double album, Sign "O" the Times (1987).
By the time he released his 11th studio album, Batman, in 1989, Prince had become one of America's most commercially successful pop artists. And into the 90's the hits continued.
In 2004, after several years of relative obscurity, Prince returned to the limelight to perform at the Grammy Awards with Beyonce Knowles. That spring, he released Musicology with a tour that became the top concert draw in the United States. The album won two Grammys. His next album, 3121, was released in 2006. That year, he wrote and performed "Song of the Heart" for the animated film Happy Feet, and won a Golden Globe (Best Original Song) for the composition. In 2007, he performed for the Super Bowl XLI halftime show on a massive stage shaped as his famous symbol amid pouring rain.
2010 was the year of accolades for Prince. He not only was lauded by Billboard.com as the greatest Super Bowl performer ever, he was also featured in TIME magazine's "100 Most Influential People in the World" and earned a Lifetime Achievement Award from the BET Awards. He ended the year with an induction into the Grammy Hall of Fame.
On May 2, 2015, Prince staged a Dance Rally 4 Peace at his Paisley Park Studios in Minnesota to pay tribute to Freddie Gray, a 25-year-old African-American who died in police custody after his arrest in Baltimore, and to show support for the activists protesting his death. With his backup band 3RDEYEGIRL, Prince performed a 41-minute concert including his protest song "Baltimore," which was inspired by Gray's death.
A Devout Jehovah's Witness, he has donated millions to many charties and organisations, and everyday people to. Prince was extremely private about his personal life, and he preferred to spend time at his Paisley Park compound, away from the celebrity spotlight.
Dear Prince,
You no longer have to hear doves cry now that your "Among The Angles In Heaven." R.I.P …

"Just A Fan" . . .