……
Hello and Welcome Authors and Writers!

Since it has been too long since I have posted and shared some of my book marketing and promoting tips, I thought it was a good time to do it and Right Before The Holidays! Is it me or does it seem book sales have been a wee bit sluggish? Then it is time for an e-book promotion perhaps? When summer begins to wind down, kids going back to school, and mom's and dad's are busy getting them ready, they are thinking about grabbing a new book to read.

So it's the perfect time to give them an incentive to do so. Many will be taking the last summer vacation of the summer season for Labor Day weekend and why not take a great book along for some relaxing reading time readers? Even authors and writers are avid readers. So here are some tips and advice for getting a jump start on selling some books when it is a slower time of the year. And hopefully, the book reviews will follow.

…….
.

Author Branding and Promotions on All Author
Let's start with promoting your books and branding all in one new place I came across called "All Author."  It is a great place for authors to set up a free Author Program profile and can add up to 4 books and use a few of the boo marketing tools. Placement in their Book and Author Directory and more. When I place all my author clients on All Author? Since they have a huge readership all my authors get views and click's to all their books like crazy!
They have a Pro Plan which is $59 for a 6-month plan (still pretty affordable for 6-months promo blast) that comes with all the tools, bells and whistles and authors can use them as much as they want for a whole 6-month duration! Like a free personalized website, "make your own" book banner/teasers, many nice themes for your profile, free Twitter scheduler and much more. You can see pricing for both plans, Free or Pro here: ."All Author Pricing." 

All Author is an exceptional place for all avid readers to find new releases and discounted books and e-book sales too!
…….

(Banner Made Courtesy of Author Shout – 3-D Book Banners)
.
Author Shout Is A Great Book Ad and Banner Place!
Another amazing book promo site that is extremely affordable and has a large readership is my good friend Terry and his team at "Author Shout."  They have an awesome "Author and Reader Member Zone" where authors for just $25 a month recurring can get all you need to effectively promote your book and brand as an author. If you pay a whole year in advance? He gives you an even bigger discount!
What I love about both Author Shout and All Author? They do an email list and newsletters out to all their readers, but Author Shout even sends text alerts for new releases for those readers who subscribe to both services! Pretty cool right?
Now just like All Author, Author Shout has many affordable services if you don't want to do the Membership. They have affordable book ads, low-cost beautiful book banners, (like the one above), teasers, and even book trailers made the way you want them! What I like the most is that they promote through many social media channels like Twitter, FB, Google+ and even Instagram and Pinterest. And they connect readers to authors Worldwide.
Now, along with marketing advice and videos unlimited use, here are some of the Member Benefits for promoting your book:
As a monthly Author's Club Member, you will also get the following:

Book Promotion Benefits
Book Promotion: Every month that you are a member we will promote a book of your choice on all of our social media platforms, add it to our recommended reads page, and a feature spot in our "Shout Out" Newsletter.
.
Book Teaser: You will get 4 teasers in 2 different sizes and formats of your book for you to share on social media that can/will contain your book title/author name, blurb/one-liner, and where your book can be found, whether on Amazon or a link to your website
.
FREE Book Days:  Giving your book away for FREE?  We will help get the word out and promote your FREE BOOK days through social media shout-outs, a custom-made teaser/banner, and featured spot in our newsletter at no additional charge
Author Shout Out (Digital magazine):  You will get access to Author Shout Out; our digital online magazine
.
Members-Only Pricing for additional services:  You will get a MEMBERS ONLY discount on each of our packages and/or services to promote additional books.

….
(*NOTE* Unused benefits do not carry over from month to month if you do not use them.)
They do however let you choose which book you want to promote each month with the One Year Membership!
So go visit the team at Author Shout and get your book promo and advertising on! …
…..

(Author Joe Siccardi's Banner Above made at All Author)
.

How does this Cat jump-start your book's sales and reviews when it is a slow time of year?
We do an E-Book Sale! I always suggest to the author clients I work for, there are two times a year you need to lower the price of your e-book and have a sale. This time of year when it slows and now just around the corner? It's NOW CHRISTMAS Holiday E-Book Sale TIME!  Starting Thanksgiving week thru right before Christmas to include sales from Black Friday, Cyber-Monday, and last-minute e-book Christmas sales!
And it doesn't have to cost a penny to promote your e-book sale either. But of course, there are some MANY low-cost options to boost the exposure for the SALE. Like my favorite at "READING DEALS!" And? When you have Cat promote your E-Book Sale? You'll get a discount off your Book Ads!
And they have vetted reviewers who love free books for a READ FREE for an Amazon Book Review promotion! So ask me about it as my Discount Applies to this service too! Your e-book needs to be at a discounted price per their policy, need the Mobi file to place the ad and have 5 reviews averaging 4 or 5 stars.
…..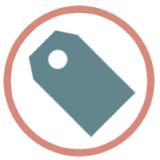 ….


Get Your Sale Organized:
First,
if you have a publisher

, send a request for the dates of your e-book sale a month in advance so you know the PRICE will be lowered for your sale. If you self-published? You have the control to go through your vendor account and lower it a day or two before the sale to ensure it gets done properly.

Second, let readers know in advance about the e-book sale and promotion. Here are the places you'll want to "Add An Event" and it's free to do on:

….
Facebook Event Page and Boost The AD!

A Tip – You can get a bigger reach and exposure when you share the Post of your FB Event and then do a Facebook "Boost a Post." Then all FB readers and users will see your event and Ebook Sale!
Goodreads – Add Ebook Sales As An Event and Make Sure and add It on your Blog or Author Website too! As others to share it as well!
……

.
Do you know any Book Bloggers? Ask them if they would share the event on their website too! I know I enjoy sharing book promotions on my blog for all my readers. Also, Book Reviewers may share as well. Don't be afraid to ASK.
Want to boost your exposure for free or low cost?
You can do so at a few more of my friend's book and reader websites free or for a minimal charge. And they offer a Free Author  Interview to go along with your Book Listing too! Go visit these awesome book sites below to see how they can help boost your Holiday Sale and Promo …
….
As my buddy, Vinny of Awesome Gang who works hard to get your books and your E-book sale promos in front of over 69,000 readers combined on their Facebook and Twitter! You can add all your books for free, but for an e-book sale, I think it's worth the $10 to boost your listing don't you? Invest in yourself!
Go here and add your E-book Sale at "Awesome Gang." You won't regret it!  A couple more places like Awesome Gang? Check out this list Vinny put together for Authors of free and low-cost places to add and market all your books and Book Sales!
"Places for free promotion."

"My hope is that many of the tips and advice in my post here helps authors sell more books this holiday season!"
AND?  I'm sure you are asking yourself, why is CAT sharing all her book promo secrets? Lol … It's because there is no shortage of New Authors that need my help and services. I am passionate about what I love to do as my "At Home Business!" And many writers hire me because they may be on a 'new book deadline' and just don't have the time to market their books.
You can check out my New Website at "LYON MEDIA SERVICES"  Today! You can see some testimonials and see just how affordable we are!
And lastly? I have always been a firm believer that authors need to invest in themselves and set a budget to promote and market their books or readers are not going to know the books exist so KEEP a FEW LAYERED Low-Cost Book Ads Running Each Month and especially through the Holiday Season for your books! 
Now you are ready and can market them and do an E-book Sale & promotion like a Pro!  Still, Have Questions or Need Help?
…..|

Shoot Cat an Email if needing a quote for Book Marketing and Promotions!
lyonmedia@aol.com  … 

Happy Book Promoting and Marketing Authors and Writers!

CAT ~ Come Follow me on FACEBOOK! and on TWITTER Too!
..
…