Lyon Media Services and Cat's Reading Den proudly announces Author, Cynthia Ulmer has received a 5-STAR Readers Favorite Review!

Our Featured Christian Fiction Author has been awarded a 5-star book review for her book two titled "CLYDE and WANDA" of the book series "The Cedar Cove Chronicles," a southern family drama . . .
YES, Cat does get a bit excited when all our authors are doing amazing! I am getting ready to start Cynthia's book two of her series since I finished book one titled "TODD" a delightful read with a few twists and interesting characters to say the least. You can read my review post for "TODD" on Amazon or GoodReads.
Now, if you don't know who Readers Favorite is? Here is a little about their book reviews and awards program as they are a big literary influencer. Authors receive marketing seals which let readers know all their books are exceptional reads. And here is a more about our award-winning Christian fiction author too!

CAT
……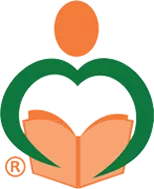 ABOUT READERS FAVORITE
……
Readers' Favorite is owned and operated by authors for authors. Our staff and nearly all our 1,000+ reviewers are authors who have come together to provide fellow authors with a valuable set of resources to help them succeed.
Authors need feedback and exposure, and we provide this through free quality reviews and a free feature-rich review page, the opportunity to obtain recognition through our respected annual book award contest, and free Monthly Book Giveaway, Book Exchange, and Book Donation programs.
Real reviews for authors as they also need information and support. Thus we have created an Author Forum in our Author Area where authors can communicate with each other, ask questions, and share ideas on writing, marketing and more. We also provide hundreds of free articles that we have created to answer questions and guide authors through today's often difficult and changing literary landscape.
In addition, we provide professional, low-cost proofreading, editing and critique services starting at just $1 per page. We add fast and friendly customer support by email, phone and text message to make sure authors get the help they need. We truly are looking out for our fellow authors.
In fact, we were the first book review company to not post negative reviews and provide authors with constructive criticism instead, which has now become an industry standard. We were also the first to offer Review Exchange and Book Donation programs to help authors receive more reviews and recognition.
…….
ABOUT THE AUTHOR ~ CYNTHIA ULMER 
……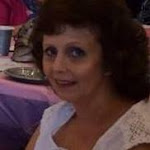 …….
Cynthia Ulmer was born in Newport News Va and raised in Leland, NC. Her Cedar Cove Chronicles is a series of books based on childhood stories and family memories she heard as a child. There are 6 books in the series, chronicling the lives of the Jansan family during the '40s and '50s in Southeastern NC.
As you read the series, you will grow with the family and experience life as it happens to them. Cynthia always wanted to be a writer and has a natural gift at bringing characters and situations to life.
Visit and Connect with the author: Website, Facebook, Twitter, Goodreads, Amazon,
…….
_________________________________________________
Clyde and Wanda
The Cedar Cove Chronicles, Book Two
by Cynthia Ulmer
---
…….
BOOK REVIEW BY READERS FAVORITE ~ CLYDE & WANDA 
Reviewed by K.C. Finn for Readers' Favorite
Clyde and Wanda is a work of fiction with Christian themes and plenty of interpersonal family drama and was penned by author Cynthia Ulmer. In this second novel in The Cedar Cove Chronicles, we find ourselves following the Jansen family seven years after the events of book one, in which Todd wondered about his Uncle Clyde who had disappeared whilst off at war. Now Clyde has returned and gotten married, started a family and a business. He had hoped life would finally settle down for himself and his wife Wanda, but the past always finds a way of catching up with us when we least expect it.
Author Cynthia Ulmer writes family fiction with plenty of details and nostalgic, highly descriptive moments. The atmosphere of the work overall makes it feel like you're living in a black and white movie, with strong characters who are easy to relate to. Wanda's backstory becomes more interesting and heart-breaking by the minute, making for an intriguing plotline that develops the family dynamics more and more.
Readers who appreciate a strong message of Christian values such as faith and devotion are sure to enjoy the novel on that level too, and Clyde makes for a strong hero character in that respect as he tries to keep his life together despite the ever-present threat of trauma and trouble returning.
Overall, Clyde and Wanda make an excellent addition to a strong family saga with plenty of vivid characters and memorable moments: A most highly recommended read.