Seeking YA Fiction Literary Agent and Mainstream Publishers ~ Author Kaden James Awarded a Readers Favorite 5-Star Book Review For His Unpublished YA Fiction Fantasy/Sci-Fi Titled;
FLAWED: The Gift Within The Shadow

~Lyon Media Services & Literary Marketing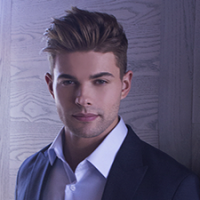 The 5-Star Readers Favorite Book Review ~ Unpublished Work
Title: FLAWED
Subtitle: The Gift Within The Shadow
Author: Kaden James
Genre: Young Adult – Fantasy – Epic
Review: Mini-Critique


5- Plot: The characters of a book should be well defined with strengths and
flaws, and while they do not have to be likable, the reader does
have to be able to form a connection with them. The tone should be
consistent, the theme should be clear, and the plot should be
original or told from a unique perspective. For informative books —
those without plot and characters–this rating refers primarily to
your concept and how well you presented it.

5- Development: Development refers to how effectively you told your story or discussed your topic. The dialogue should be realistic, the
descriptions should be vivid, and the material should be concise
and coherent. Organization is also a key factor, especially for
informative books — those without plot and characters. The order in
which you tell your story or explain your topic and how smoothly it
flows can have a huge impact on the reader's understanding and
enjoyment of the material.

5- Formatting: Formatting is the single most overlooked area by authors. The way in which you describe scenes, display dialogue, and shift point of
view can make or break your story. In addition, excessive
grammatical errors and typos can give your book an amateurish
feel and even put off readers completely.

5- Marketability: Marketability refers to how effectively you wrote your book for your target audience. Authors may include content that is above or
below the understanding of their target reader, or include concepts,
opinions or language that can accidentally confuse or alienate some
readers. Although by its nature this rating is very subjective, a very
low rating here and poor reviews may indicate an issue with your
book in this area.

5– Overall Opinion: The overall starred rating takes into account all these elements and describes the overall reading experience of your reviewer.

This unpublished book is a 5 and the official Readers' Favorite review rating for your book.

Review: Reviewed by K.C. Finn for Readers' Favorite

Flawed: The Gift Within The Shadow is a work of fiction in the
science fiction and fantasy, adventure, and suspense sub-genres,
and was penned by author Kaden James. Written for young adult
reading audiences, the work is suitable for all ages under this
genre, and indeed for adult readers looking for an immersive new
fantasy experience.

The unique concept of this novel takes us to
Ilsanda, an island where we are first met with gorgeous tropical
beauty, and an even more gorgeous cast of perfect young people,
aesthetic and athletic in every way. But the people here hold a
violent secret deep in their genetic sequence, and it may be up to
the odd one out amongst them to crack the code.

Author Kaden James has crafted a highly original and accomplished
work of fiction that pokes a little fun at the typical perfectionist
approach to heroes and heroines of YA, turning them into literal
monsters with violent and unpredictable urges. This beastly beauty
translates into every element of the tale, making for a highly
suspenseful and action-packed series with a lot of thought in its
concept and plot.

The scenery and characters are also beautifully
described with dynamic imagery, which lays out a cinematic image
in the mind of the reader for them to see the sudden twists play
out. Ethan, as a central protagonist and everyman type, gives
fantastic contrast and a sympathetic, relatable hero to root for.

I would certainly recommend Flawed for fans of unusual and highconcept science fiction and fantasy everywhere.




ABOUT THE AUTHOR:


Kaden James is a critically acclaimed Amazon best-selling writer and author of several literary works including soon to release,'Coach Yourself,' and 'The Daily Playbook, REFLEKT,' all available on Amazon online in e-book and paperback formats. The author is currently seeking a 'Literary Agent' for his beautiful YA Fantasy unpublished fiction "FLAWED: The Gift Witin The Shadow," now a 5-star awarded book review given by literary influencers, Readers Favorite.
Kaden always had a zest for writing and for life at an early age. After having a difficult childhood, as growing into an adult, he studied the most highly successful people he came across and applied their methods in his life and helped others reach their dreams. Through learning, Kaden became aware and understood that real success is feeling good about who you are and what you do, not about fame or money.

Born in California, he moved to a small town in Idaho at the age of ten. Once grown, he made his way to Los Angeles after graduating early to pursue his dreams. As Kaden says, "It's not about where you come from, what you have, or what you have done; life is about who you become."
When arriving in Los Angeles, Kaden quickly became a rising star as a recording artist, entertainer, and a passionate humanitarian.
As a successful male model turned famed singer-songwriter, Kaden frequently appeared on MTV, recorded the music for MTV's 'The Real World' and writing and performing the theme song to both 'The A-List: New York and Dallas.' While the modeling and the music scene along with the fame was a fun ride, Kaden was ready and maturing into a new life direction and seamlessly transitioned into writing and life coaching. Writing several self-help, personal growth and career success books, his light begining to shine in the literary world.





Kaden chooses living a clean, healthy, and fit lifestyle which are some of his passions, in 2017, he began studying with "Robbins-Madanes Training" (the official Coach Training School of Anthony Robbins). He became certified as a life & wellness coach with 'Expert Rating.' He began writing unique self-help motivational books and started his life coaching business. With the gained wisdom and the thirst to help others, his coaching business took off.
He continues some modeling and is an Instagram Star and influencer now sharing his coaching tips and advice for all, while using unique poetic thoughts and inspiring words to reflect on in many of his books. When the author is not writing or coaching clients, he enjoys spending time outdoors, hiking, working out, cooking, and reading. His favorite authors are Gary Zukav, Brené Brown, and Marianne Williamson, to name a few. The author resides in Los Angeles, California. Keep an eye on this author as his literary star is still rising and Shining Bright.


CONNECT WITH KADEN On Social Media & Visit His Official Author  Website …  Join Author's Newsletter

Social Media
Facebook, Twitter, Instagram, Goodreads, Amazon, Linkedin

##########

PRESENTED BY LYON LITERARY MARKETING & CONSULTANTS ~ WE CREATE BUZZ FOR AUTHORS & THEIR BOOKS ~ Email Us Today!
LYONMEDIA@aol.com