Cat sure enjoys helping authors of all genres, even children's authors, so please meet a new friend and author, Ray Price. He has released his first adorable book titled "Build with Bricks." A cute take on an old tail of the "Three Little Pigs," but Ray's is "Baby's First Brick."
If you have little ones restless for a new read? Then parents and grandparents will want to get this one! A must for any child's library and will read over and over again. The illustrations are crisp, colorful, fun, and vibrant; your kids will love and a great story with teachable lessons within the storyline.
The Cat was honored to do a little author interview and asked Ray some questions about what he enjoys about being a writer and new author. Here is what I learned. Cat hopes you enjoy the interview, then go to Amazon and today for all your tots!
I will end with a share of my Amazon book review at the end! Ray's book is available there in both e-book and paperback formats right here: https://www.amazon.com/Build-Bricks-Ray-Price-ebook/dp/B08LTTH2XG/ AND https://www.amazon.com/Build-Bricks-Ray-Price/dp/B08LQQR67H/

You may also see it listed on Goodreads at https://www.goodreads.com/book/show/57004573-build-with-bricks


About The Book:
BABY'S FIRST BRICK! Build with Bricks is a Pigquel to The Three Little Pigs. Mudball is a bi-racial pig who learns the valuable lesson of hard work. He studies hard & learning how to build with bricks is tough, but will it be enough to save this pig from becoming a pulled pork sandwich?


CAT'S Author Interview With Ray A. Price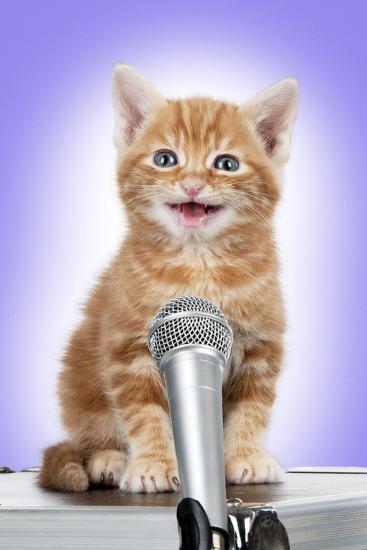 Ray, tell us about yourself and how many books you have written.
My name is Ray A Price, and I have always enjoyed writing, even as a child. I have written short stories, theatrical plays for stage, poetry, and legal documents. In my current career, I am a fraud investigator. My job is always different, and I enjoy it. Build with Bricks is my first book published. It was a dream of mine to become a published author, and in 2020 I finally fulfilled that dream.

What inspired you to write a children's book?
My daughter was my biggest inspiration to write "Build with Bricks" and become a children's book author. When she was in kindergarten, I would volunteer to be a parent guest reader for her classroom. I would buy a picture book and some cookies and share them in the classroom. After I did this, my daughter, Alivya, said, "Dad, I know you are a writer, so will you write a book for me?" So after that, I sat down and started work on Build with Bricks.

Do you have any unusual writing habits?
I like to snack on pastries when I write, lol. Pre Covid, I visited coffee shops, sat down with my laptop and a pastry, and wrote for hours. Now I'm writing at home, and I usually buy something from a local bakery.

What authors or books have influenced you?
Laura Numeroff, Marcus Pfister, Shel Silverstein, and Sam McBratney are just some authors I admire as some of the best in the business. Children's books that stick and have a lasting effect are so influential; I think these authors have created stories like that.


What are you working on now?
I have a series of books coming next, the first one releasing later this year. "My Brother is a Werewolf" is my next book, and I cannot wait to share this picture book with everyone. It is about a girl named Brie who accidentally turns her little brother into a Werewolf. She will do anything to fix him because cleaning up werewolf poop is as bad as you think it is.


What advice would you give for new authors?
My advice to new authors would be to find a good group. 'Build with Bricks' was a project that I worked on with several talented individuals. My editor Lynda Dietz was so crucial to helping me bring the story together in a cohesive fashion.
Mandy Huey, the illustrator, spent so much time breathing life into the characters and world. Her artwork is so unique and amazing that I was happy & proud to have worked with her. My wife Stormie and daughter Alivya helped with marketing the book and just being my support system. Building a team that can help cultivate you and your work is essential and should not be overlooked.

If you were going to be stranded on a desert island and allowed to take 3 or 4 books with you, what books would you bring? The Grapes of Wrath, The Watchmen, Mary Shelley's Frankenstein, and Alice's Adventures in Wonderland.
Lastly, where can readers connect with you on social media?
Readers can find me on Twitter @raymondaprice
And on GoodReads: https://www.goodreads.com/book/show/57004573-build-with-bricks



About The Author



Raymond A. Price is a gifted children's author and writer who resides in Washington, PA. It is a small city 30 miles away from Pittsburgh., PA. He is married to his soulmate for eight years. They are raising a beautiful daughter who is now twelve and has a four-legged companion who is part of the family, a seven-year-old English Bulldogge named Gibby.
Raymond studied and received a degree in political science at Washington & Jefferson College. He also a martial artist studying Kung fu. A few of his hobbies are spending time with his family playing video games, and cooking new recipes. He plans to stick to writing more children's stories as he feels it's essential.
Ray says, "Children's stories are some of the first stories we hear growing up, and, as humans, this can be very influential in our development."


Cat's Book Review of Ray's New Release ~ Build with Bricks

An Avid Cat Reader 5.0 out of 5 stars An Adorable Book 4 Children!!
Reviewed in the United States on March 6, 2021 ✨✨✨✨✨

What a delightful and adorable children's book this is.
It is a must for parents for your little ones' home library. With clear, crisp, and colorful illustrations, kids will want to read this one over and over. They will love piggy Mudball!
Exceptional teachable book with several lessons to share with them. I enjoyed the author's writing style, and this book will make a great gift for kids any time of year. A fun, colorful, and different take on the story of "The Three Little Pigs," and wait till you see how bricks are incorporated into real life.
Highly recommended for all ages!
Cat Lyon's Reading and Writing Den