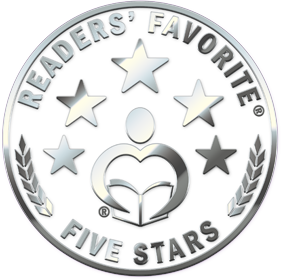 FOR IMMEDIATE RELEASE

Author's new book receives a warm literary welcome.
Readers' Favorite announces the review of the Non-Fiction – Biography book "Red Card: A Bet You Can Win!" by Tony Kelly, currently available at http://www.amazon.com/gp/product/1528970578.
Readers' Favorite is one of the largest book review and award contest sites on the Internet. They have earned the respect of renowned publishers like Random House, Simon & Schuster, and Harper Collins, and have received the "Best Websites for Authors" and "Honoring Excellence" awards from the Association of Independent Authors. They are also fully accredited by the BBB (A+ rating), which is a rarity among Book Review and Book Award Contest companies.


"Reviewed By Edith Wairimu for Readers' Favorite
"Red Card: A Bet You Can Win! documents the fascinating journey of a UK former professional (soccer) football player, Tony Kelly, including his struggle with gambling and his experiences with racism. Kelly was born in 1966 and grew up in Coventry, UK. His family, especially his twin brother Mel, remains a constant source of support for him. At the time, he saw football not only as his ticket to a better life but as his escape from the streets of Coventry that were marked by frequent cases of racist attacks and violence.

Unfortunately, these would not be his last encounters with racism. Kelly went on to achieve football stardom playing for clubs such as Stoke City, Leyton Orient, Bury FC, and Swedish club, Gimonais CK, even playing at Wembley Stadium in 1992. Despite his success in football, his career was marred by a costly addiction to gambling.

Red Card: A Bet You Can Win! by Tony Kelly is a story of hope and redemption. It paints a shocking but realistic picture of the cost of gambling. Kelly explains how he gradually got into overwhelming debt and how the problem cost him his football career and his long-term relationship. He later decided to get professional help and now assists others affected by gambling through his support project, Red Card.

Other important topics arise in the book including the existence of racism in football and other areas. Without his twin brother playing alongside him, Kelly felt isolated. In school, he also faced racism from other students. The book shares important lessons for aspiring and professional players. Red Card: A Bet You Can Win! is a memoir that contains impactful lessons from a former professional footballer."
You can learn more about Tony Kelly and "Red Card: A Bet You Can Win!" at https://readersfavorite.com/book-review/red-card where you can read reviews and the author's biography, as well as connect with the author directly or through their website and social media pages.
Readers' Favorite LLC
Media Relations
Louisville, KY 40202 ~ support@readersfavorite.com
https://readersfavorite.com
***************************************************





ABOUT THE AUTHOR


Tony Kelly is a former KU professional (footballer) soccer star who played for six teams within his nine-year career. He is also a recovering gambling addict. In his first book, Tony wrote and shared his story in "Red Card: The Soccer Star Who Lost It All To Gambling" in 2013. Now has released his much anticipated second book titled "Red Card: A Bet You Can Win!" in April 2021, published by Austin Macauley Publishers and is available on Amazon Kindle, Amazon Books, Barnes & Noble, and other fine online book stores in both the UK and USA.
Tony was crazy about (UK Football) soccer from the age of seven. At sixteen, he was the youngest player ever on the first team at Bristol City, UK. In his twenties, Tony turned professional and went on to play for clubs such as Stoke City, Cardiff City, Leyton Orient, and Bury in the second and third divisions of the Soccer (Football) League. He also enjoyed playing for a team in Sweden.
In 2015, Tony founded the 'Red Card Gambling Support Project' (Non-Profit), sharing prevention of problem gambling and addiction with individual one on one therapy, awareness, prevention, educational workshops throughout London.

Tonys' work has grown to become well-respected within the gambling harm reduction and prevention sector throughout the United Kingdom.

Born Nyrere Anthony Kelly in England, Tony resides in London; his books are his journey of 'Redemption and Recovery' as he is living proof that this is a Bet You Can Win!

Connect With Tony On Social Media

Website, Facebook, Twitter, Instagram, Goodreads, Linkedin