Cat is always excited to share my authors news and updates about the books I read and when our authors are garnishing some amazing accolades for their craft as writers, and Ms. Diane Olsen, a dear friend and fellow award-winning author has grab herself another amazing book review by the literary site and book influencers of Readers Favorite! Diane's new book series of Rising Wind has readers of action/mystery and cross-genres reeling with this book series. And the Amazon Rave Reviews share it.

Diane released book one of the series titled "The Thunder Beings" in Jan., 2019 and it was a hit with readers! They could not wait for books two and three! Well, She has finally released book two of the Rising Wind series titled "Ice and Bone" on May 4th, 2021, as right behind it came book three titled "The Weeping God and The Book of Hope" on May 25th, 2021!

Will give all the readers of Book One to now read both books 2 & 3 to catch up… Lol.

So without anymore delay, here is what Readers Favorite shared about book three, the finale, and about the book series as a whole.

I hope you enjoy learning all about this series and will give it a read and review too! ~Cat Lyon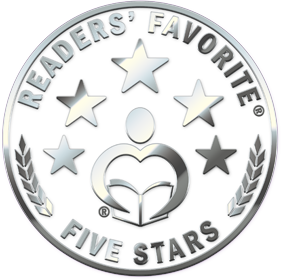 For immediate release:

Diane Olsen's new book receives a warm literary welcome.
Readers' Favorite announces the review of the Fiction – Action book "Rising Wind: The Weeping God and the Book of Hope" by Diane Olsen, currently available at http://www.amazon.com/gp/product/1737204010
Readers' Favorite is one of the largest book review and award contest sites on the Internet. They have earned the respect of renowned publishers like Random House, Simon & Schuster, and Harper Collins, and have received the "Best Websites for Authors" and "Honoring Excellence" awards from the Association of Independent Authors. They are also fully accredited by the BBB (A+ rating), which is a rarity among Book Review and Book Award Contest companies.


Reviewed By Scott Cahan for Readers' Favorite
"The Weeping God and the Book of Hope is part three in the Rising Wind series by Diane Olsen. This book is actually a prequel to the first two books, so it's not necessary to have read those first. The two lead characters, Sage Dalton and L.W., are the parents of the main character in the other Rising Wind books.

Although the characters are different and it is set in an earlier time period, the tone of the book is very similar. This time they discover an ancient text in a Mexican desert tomb that leads Sage, L.W., and a group of fellow explorers to Tibet where they find themselves in the middle of a war. Even with danger at every turn, they still manage to discover secret caves that lead them toward an elusive yet powerful Book of Hope.

The Weeping God and the Book of Hope, just like the other books in Diane Olsen's series, combine three strong story elements to make for a fun, exciting, and educational read. First, and foremost, her books have a superb cast of characters that readers can easily relate to. They care about each other, work together to achieve a common goal, laugh together, and cry together.

Second, her stories revolve around rare ancient discoveries found all around the world. Much like the great Indiana Jones films, each new discovery comes with an element of danger. Sometimes the danger comes from a person or an organization that wants to keep the discovery for themselves, or the danger comes from the object itself, or sometimes it's a little of both. The third common theme is an embracing of all world religions.

Religion is somehow intertwined with each rare find that the characters make. I appreciate the way Ms. Olsen always characterizes the religious elements in her stories in a positive light, as the hope of mankind rather than the way most works of fiction portray religion in a negative sense as mankind's biggest problem. This book is a fun read filled with colorful characters and lots of action.

I highly recommend it for fans of character-driven adventure who like to learn about science, ancient civilizations, and world religions along the way."

You can learn more about Diane Olsen and "Rising Wind: The Weeping God and the Book of Hope" at https://readersfavorite.com/book-review/rising-wind-the-weeping-god-and-the-book-of-hope where you can read reviews and the author's biography, as well as connect with the author directly or through their website and social media pages. You may purchase the books in both paperback and kindle e-book formats here at Amazon today! https://www.amazon.com/gp/product/B09447YQ7F/




DIANE OLSEN ~ Award-Winning Writer and Author


AUTHOR BIOGRAPHY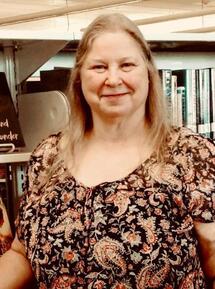 Diane Olsen is the prolific writer & award-winning author of her debut book titled; "Ancient Ways: The Roots of Religion," a Bronze Medal Winner awarded by Christian Illumination Book Awards and released in 2016. Diane's debut release of "Ancient Ways" is a thought-provoking informative look at the development and evolution of religion throughout time and a well-considered concept – the idea of a connective thread of monotheistic faith throughout history from the birth of human creation.

Diane now shares her book series titled; RISING WIND with book one released titled "The Thunder Beings" in 2018. Now she has released book two titled ICE and BONE of the Rising Wind Series. Adapted from an original screenplay Diane wrote several years ago, she has now written it within a three-part book series for her readers and fans to enjoy. It is an excellent multi-cultural light Christian-themed action-adventure mystery thrill ride like no other book series.

Diane was born in Colorado Springs, Colorado, and resides in the beautiful Pacific Northwest in Washington. She is an undergrad at Colorado State University Ft. Collins: Pre-vet med, Anthropology, then attended and received her BA and MA at the University of Montana, Missoula: Anthropology, Archaeology, and Paleontology.

She was a Graduate Teaching Assistant for two years. Diane enjoys writing, reading good books, spending time with her family and grandkids, animals, and loves cooking. A few of her favorite books are 'The Book of Certitude (Kitab-i-Iqan), The Upanishads, and The Great Initiates.'

Follow and Connect with Author Diane Olsen on Social Media and Book Sites! Visit author: Website, Facebook, Twitter, Goodreads, Amazon,


# # # # # #


"Presented By Cat Lyon's Reading Den and "Lyon Literary Services & Consulting"
Are You An Author Needing A Great Marketing Start and Plan for Your New Book?

Then stop by and See How Cat Can Help: https://catlyonsreadingden.com/welcome-readers-and-authors-to-cat-lyons-reading-den-blog-home-of-lyon-media-services-literary-consulting/