An Intimate Author Interview: Shawna James ~ Courtesy of "My Book Place."



Shawna James is an award-winning Canadian author & writer. Her debut novel "Despite the Devil," released in November of 2020, as part of her "They Loved Collection" book series that hit #2 on Amazon Canada. Shawna has received 5-Star awarded book reviews, including a Readers Favorite, and is a winner of the Canada Book Awards, as she quickly began gaining reader fans from around the world.

Shawna has just released book two of this series and is offering both e-books at a special price in celebration of the title "As It Should Be," which released in late July 2021 for all her reader fans on Amazon Kindle, Kobo, iBooks. Both books are available in paperback and e-book on Amazon, Barnes & Noble, Kobo, and many fine online bookstores.

James, a Canadian Author, earned her Masters degree in Education and works as a university instructor, fueling the bright minds of her students. When she is not writing in her favorite coffee shop or instructing, she enjoys the great outdoors and loves hiking with her puppies. Shawna also travels abroad, is an avid reader, and enjoys watching her favorite football games on Sunday afternoons. She continues to reside in the Vancouver, Canada, area.

Lyon Literary Services

Where did you grow up, and how did this influence your writing?:
Growing up in Canada has influenced both novels in the 'They Loved Collection' as the setting of each 'Despite the Devil' and 'As It Should Be' is primarily in Canada.

Do you have any unusual writing habits?
Coffee and apples fuel my writing hours.
Do you have any advice for new authors?
Write what you love … and, keep the readers' attention.

What is the best advice you have ever been given?
Put your pants on before shoes. (LOL)

What are you reading now?
Phil Collins autobiography … such a talented musician!

What's your biggest weakness?
Belgian chocolate!

What is your favorite book of all time?
Pride and Prejudice by Jane Austen.

When you're not writing, how do you like to spend your time?
When I'm not writing I spend most of my time reading, hiking, traveling abroad, and catching my favorite football games on Sunday afternoons.

Do you remember the first story you ever read, and the impact it had on you? Inside, Outside, Upside Down.

What has inspired you and your writing style?
Margaret Atwood is an inspiration. Her writing is unique, unconventional, sincere and holds the readers' attention.


What are you working on now?
I have just finished and published 'As It Should Be', the sequel to 'Despite the Devil', to be released in July 2021, and now working on a new project.

What is your favorite method for promoting your work?
Author signings … the opportunity to actually meet the readers and hear directly from them.

What's next for you as a writer?
Have a childrens' series that is currently under consideration.

How well do you work under pressure?
What pressure? No pressure when you are doing what is your PASSION.

How do you decide what tone to use with a particular piece of writing?
The tone is based on the message that needs to be conveyed.

If you could share one thing with your fans, what would that be?
Be You.
Events happen around us, not to us. Despite imperfect people and broken systems, stay true to yourself and love with all your heart.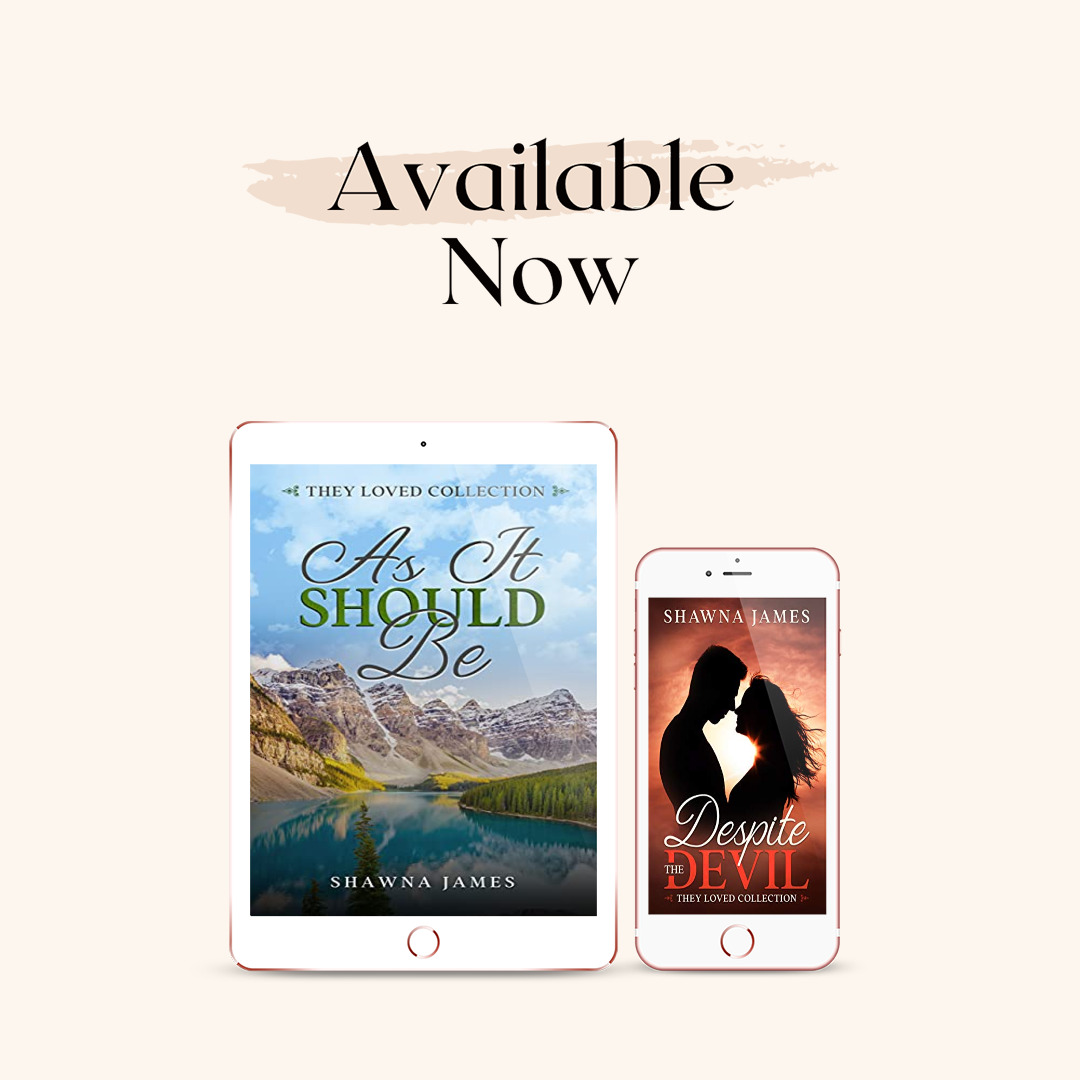 Connect With Shawna James
Author Websites and Profiles

Website
Amazon Profile
Goodreads Profile
Author Profile Other Bookseller
Shawna James's Social Media Links
Twitter
Facebook – AllAuthor