I am happy to welcome another new friend and a new author to our family!

Please, meet new Christian children's author Briana Johnson from Georgia. Briana has released her first book titled "Wait for the Turtle."
While written for young children ages 5-10, older children and adults will undoubtedly enjoy the story. The princess storyline will especially appeal to girls, although it is also suitable for boys. Briana and I have just begun working together, but we have a few things in common.

Her dad served in the Army, and my dad served in the Air Force. She is a doggie and animal lover, and I to am an animal and cat lover. She is a born-again Christian, and I am too. And, we both live our lives within "God's Spirit, Light & Love."
Briana's first book is unique because she adds some fun little Q&A lessons at the end of each chapter in her adorable book and a fitting bible verse. I hope you will support this new author by getting a copy of the book for all your kids here: https://www.amazon.com/Wait-Turtle-Briana-Johnson/dp/1737465604/

It is now available in paperback and e-book formats on Amazon. If your a member of Kindle Unlimited you can read for free! Since it is Christian-themed, it is a great way to introduce your children to bible verses and helps them to build a healthy habit of reading books.

Here is more about the book and Ms. Johnson.
~Cat of The Reading and Writing Den


*********** ************* ***********



ABOUT THE BOOK: WAIT For The TURTLE:

Princess Charity Ann Spaniel of Paw Print Paradise is excited! Her father has picked out a special prince just for her. Now all she has to do is wait for him to arrive at the castle…
But, as Charity soon discovers, waiting is hard! Will she settle for the first handsome prince who comes along? Or will she trust her father's wisdom and wait?
Join Charity on her adventures as she gets into humorous scrapes and learns the importance of character along the way. (Discussion questions and a King James Bible verse at the end of each chapter help readers of all ages reflect on the character traits explored in each chapter.)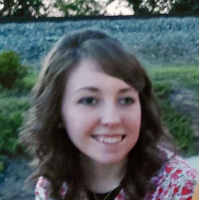 ABOUT THE NEW AUTHOR:
New Indie Author Briana Johnson has released her first Christian-themed children's/YA fiction titled "Wait for the Turtle," available on Amazon Kindle & Amazon Books online. Briana's earliest memories involve telling made-up stories to an audience of stuffed animals. After her brother was born, she had a new captive audience. Her family encouraged her to begin writing these bedtime stories down, and the writing bug bit.

She currently lives in Warrenton, GA, with her family, a spoiled rotten cocker spaniel (Hershey Kisses), and a squeaky toy-obsessed Yorkie (Buttons). To say she's a 'dog-lover would be putting it mildly. Growing up, dogs were always a particular part of her family, and she loves to see the joy their puppies bring into the lives of their new families as well.

Briana still enjoys writing for children. Through her stories, she longs to point kids to Christ and teach them the necessary truths to help them grow. Her hobbies include cooking, sewing, paper crafting, various other crafting styles, reading, writing, and raising puppies alongside her family. She attends Grace Baptist Church and is a born-again Christian (saved on March 11, 2015).


Now A Little About Her In Briana's Words:
"Tell me a story, Sissy!"
This was a frequent request I heard from my little brother around bedtime. Of course, I couldn't refuse.
I've always enjoyed creating stories. My first audience was the stuffed animals which lived on my bed, who often became actors as well. When I was eleven, with some encouragement from my family, I began writing down these stories.
By high school graduation, I had compiled a shelf full of notebooks and numerous computer folders, all filled with stories, story ideas, or parts of stories I dreamed of one day writing and publishing. However, life got busy and writing was put on the back burner for while.
After taking some college writing classes, (Beginning Writer's Workshop with Carmen Marquez, Writeriffic: Creativity Training for Writers with Eva Shaw, and Write Fiction Like a Pro with Steve Alcorn) the writing bug bit once again.
The Lord has blessed me with a creative imagination and the talent to write stories. Although there is still much to learn… "As for God, his way is perfect: the word of the Lord is tried: he is a buckler to all those that trust in him."
~Psalm 18:30~

You can visit Briana on many book sites and learn more from visiting her Author/Book Official Website:
Website, Twitter, Goodreads, Amazon, and All Author: https://allauthor.com/author/authorbrianaj/