Cat is excited and happy to introduce and share to all my friends of the reading den a new emerging author Ms. Patricia Mortlock and her new book release that has just been awarded a 5-Star Editorial Book Review given by book influencers, Reader's Favorite. Pat is an exceptional woman with all that she does with animals, pets, and their owners around the country.

Patricia has learned, studied, and honed her skills in animal communication. She offers pet readings for owners of many types of pets and animals. Much of her life's work as a Reikie Master and animal communication is now shared within her new book release titled, Animals Speak: Communication with Animals – Both Living and in Spirit . . . So, let's learn more about Pat and more about her new book!


Genre: Animal Care & Pets
Animals Speak: Communication with Animals – Both Living and in Spirit

"We only underestimate animals because of the language barrier."

Intuition is a gift. We all have it. Patricia Mortlock's has been refined to such an extent that communicating and understanding messages from animals is a trait that comes naturally to her. I was amazed at her ability as I read the many stories in which she helped both grieving pet owners and the pets as well in passing important messages to one another. If a reader is a skeptic of the intuitive world, this book might help educate that person.

— Zoe J, Reader/Reviewer


Book Description:

What if I told you, "I just heard of a book that talks about animals that are able to communicate.

In fact, believe it or not, one offers marriage advice hoping to save a marriage in trouble. Another pet dies of a sudden heart attack, and takes his owner's heart problems with him." You might say "I love reading fiction; it's so entertaining." I would have to tell you, "It's not fiction!" I have met with these pets and others with equally compelling stories.
We only underestimate animals because of the language barrier. When that is gone, the gap closes between us, and we realize they are capable of intelligent thinking and a very deep emotional range.
Come along and be amazed as you read about so-called ordinary pets who break all the rules and break out of the boxes we have put them in! NOW Available on Amazon


ABOUT THE AUTHOR ~ Patricia Mortlock


Patricia Mortlock is the author of her new book titled Animals Speak: Communication with Animals – Both Living and in Spirit, a beautifully written book of her shared life experiences and work as an animal communicator. Her book is available in paperback and e-book versions and is now available on Amazon online, Kindle Unlimited, and many fine book sites.

Patricia has been speaking and communicating with animals since she was a child. Born and raised in Southern California, Patricia attended college and majored in business then began working in the field of interior design. She was intuitively sent to San Diego, where she met and married her soul mate of 25-years and counting. Settling in Ventura county, Patricia is naturally gifted in the area of intuition. Her earliest recollection of her intuition was at the age of five as she communicated with her pet Ginger who was transitioning into spirit.

Patricia is a Reiki Master and uses her skills with animals and people to help heal physical and mental pain. She has studied with Carolyn Myss and many others in the field of intuitive development. She enjoys teaching classes on Animal Communication and the principles involved in being an empath, teaching meditation techniques, and helping students identify how they uniquely receive intuitive information.

The author enjoys being involved in women's groups that believe in a strong-ethical bond to the planet, its animals, and all people. Patricia wants readers to know the importance and the depth of what the animals have to say. Whether they are living or within the spirit, they will often give us insight into why they have come into our lives. The information is often a source of "heart-opening" between the pet and its family while supplying insight into their owners' lives.

When she is not working or teaching, Patricia loves tending to her little Bonsai garden and spending time at the ocean, and time with family, friends, her husband Jeff, along with their fur baby Billy the CAT.
They continue to reside in Southern California in Ventura County.




Patricia has just been awarded a 5-Star Editorial Book Review given by literary book influencers, Reader's Favorite! The CAT can not be more proud and happy for Patricia! We are having a blast working together. Here is the beautiful Book Review and Press Release provided by Reader's Favorite for "Animals Speak."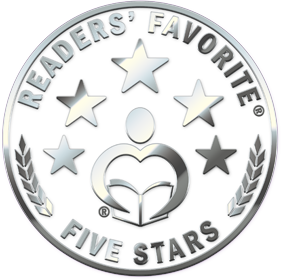 For immediate release:
The author's new book receives a warm literary welcome.
Readers' Favorite announces the review of the Non-Fiction – Animals book "Animals Speak" by Patricia Mortlock, currently available at http://www.amazon.com/gp/product/B09WW6T538.
Readers' Favorite is one of the most extensive book review and award contest sites on the Internet. They have earned the respect of renowned publishers like Random House, Simon & Schuster, and Harper Collins, and have received the "Best Websites for Authors" and "Honoring Excellence" awards from the Association of Independent Authors. They are also fully accredited by the BBB (A+ rating), which is a rarity among Book Review and Book Award Contest companies.

"Reviewed By Lois J Wickstrom for Readers' Favorite
Patricia Mortlock loves animals. She tells about their lives in much the same way as the Chicken Soup animal-lover stories. Animals Speak: Communication with Animals – Both Living and in Spirit is different from Chicken Soup in one important aspect: Mortlock is an 'intuitive.' You don't have to believe that she is an 'intuitive' to enjoy and have a good cry over these tales. But you do have to understand that she believes it.

This collection of tales about elephants, cats, dogs, horses, and even a lizard features communication not only in words but also in pictures and emotions. Her stories are about animals who have come into our lives not only to love us, but to teach us and care for us, and in several instances heal their humans or save their marriages. Some of these animals speak to Mortlock when she focuses on their pictures. Some are alive and some are "in spirit."

People sometimes think they don't understand their pets. They don't know why their animals do certain things. Sometimes they just want to know what their animals are thinking. Patricia Mortlock has developed her intuition in such a way that she can help people get to know their animals better. Animals Speak: Communication with Animals – Both Living and in Spirit answers some of those questions, and offers guidance for readers who want to develop their own intuition. Mortlock's stories inspire the reader to deepen his or her relationship with the animals in their lives.

I was particularly impressed with her story about hearing a horse explain what he needed to recover from a disease. If you love animals, this book will increase your appreciation for their presence in our lives and the friendships that they offer. This is the story of a heartfelt connection between a human and the animals she meets."
You can learn more about Patricia Mortlock and "Animals Speak" at https://readersfavorite.com/book-review/animals-speak where you can read reviews and the author's biography, as well as connect with the author directly or through their website and social media pages.
Readers' Favorite LLC
Media Relations
Louisville, KY 40202
800-RF-REVIEW
https://readersfavorite.com

***** ***** ***** ****** ****** ******
I truly hope you have enjoyed learning about our newest author to our reading den family of authors that CAT is honored to work with. Patricia has such a beautiful soul and a big heart when it comes to pets and animal care. The stories she has chosen to share with readers will not only inspire you, or even tug at your heart, but you will actually FEEL the positive energy and kindness she puts out in the world through this amazing new book of hers! Grab your copy today on Amazon.

Visit author: Website, Facebook, Twitter, Goodreads, Amazon,

You may connect with Patricia on her Social Media and I highly suggest giving her website a visit too! Pat does offer pet and animal readings. You may email her for a reading of your fur babies!
EMAIL: pat.mortlock@yahoo.com