About the Author
Pavane Ravel is an acclaimed influential writer of political literary fiction and is the author of her introductory novel series, "The Other Shoes of Larry Martin" with book one released in Oct. 2021 titled "Revelation of Lies" and book two titled "On becoming Laurie Roberts" in Feb. 2023. Ravel's books are available for purchase on her official website (pavaneravel.com), Amazon Books, and Amazon Kindle while being featured in many fine online books and reader sites.

Ravel has always wanted to be a full-time writer and finally has reached the point in life where that dream is a reality. She traveled extensively over the years and has seen nearly the entire United States, much of Canada, Europe, and some of South and Central America. Pavane also studied political science and journalism at universities in the United States and Europe.

Pavane is happily married and has raised successful grown children. She enjoys discussing economics after working as a commodities broker. She and her family reside in New York, and she shares her time concentrating on family, close friends, and writing. She also continues to enjoy international traveling.

For Pavane, who is passionate about politics and societal issues, these books and series are an important story to tell. Larry Martin is also a truly complex and fascinating character as a unique progressive hero. Pavane enjoys humor and loves to engage and connect with readers. She welcomes readers' thoughts and comments through her website.



The E-Book Is Now On Pre-release Sale For Only $1.99 on Amazon Kindle >> https://www.amazon.com/Other-Shoes-Larry-Martin-Becoming-ebook/dp/B0BTWLDFH1/ This title will be auto-delivered to your Kindle on March 4, 2023.






Reader's Favorite 5-Star Book Review & PR "On Becoming Laurie Roberts" Book 2 of the Larry Martin Series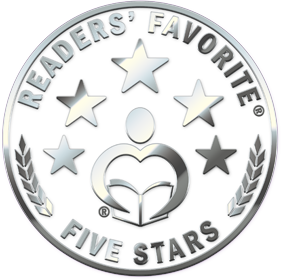 For immediate release:
The author Pavane Ravel's new book receives a warm literary welcome.
Readers' Favorite announces the review of the Fiction – Drama book "The Other Shoes of Larry Martin: Book Two: On Becoming Laurie Roberts" by Pavane Ravel, currently available at http://www.amazon.com/gp/product/B0BTWLDFH1.

VISIT THE AUTHOR: Website, Join Author's Newsletter, Facebook, Twitter, Instagram, Goodreads, Amazon