Now, what a way to kick off a brand new year for Author Barbara Daniels Dena!

Her second book titled "One Soul's Journey" Book Two of 'The Soul Series' is currently on pre-order and available on Amazon to release on Jan. 25th, 2023. >> http://www.amazon.com/gp/product/B0BR1ZTKJQ <<<

And that's not all! She will celebrate her new release by offering Book One of the series titled "For The Soul" for a free giveaway that will begin on JAN. 20th, 2023 and run through JAN. 25th, 2023!

More amazing news? Barbara's new book has just been awarded a Reader's Favorite 5-Star editorial book review before it has even been released which I'll be sharing next.

It will give my reader's a good insight as to how delightful her second collection of short stories is!


The Reader's Favorite 5-Star Book Review for "ONE SOUL'S JOURNEY" Book Two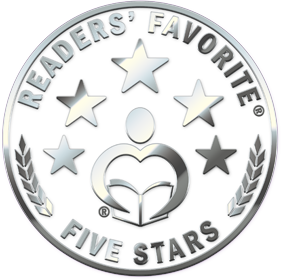 For immediate release:
The author's new book receives a warm literary welcome.
Readers' Favorite announces the review of the Fiction – Anthology book "One Soul's Journey" by Barbara Daniels Dena, currently available at http://www.amazon.com/gp/product/B0BR1ZTKJQ.


Reviewed By Pikasho Deka for Readers' Favorite
"One Soul's Journey is the second collection of short slice-of-life stories by Barbara Daniels Dena. Containing both fictional and autobiographical tales, this anthology is an original piece of work covering decades of the author's life experiences. The book begins with Dena sharing anecdotes from her childhood, witnessing the Jim Crow laws in effect during the late 50s and early 60s in Arkansas.

Some of the other tales include a little girl and her mother losing her baby sister with chaotic ramifications, the life of an Irish Setter at a dog rescue center, a mother and son volunteering as dressed mascots at the local zoo, striking up a burgeoning friendship with her first customer at the flower shop, delivering flowers to the wrong address, and many more.

If you love to read heartwarming and wholesome short stories, One Soul's Journey is a must-read for you. Barbara Daniels Dena's smooth prose and skillful storytelling style make the narrative a breeze. Complemented by some truly fascinating tales, it makes for a fantastic reading experience. Dena has a way with words that will have readers engaged from the outset, and some of the stories have revelations thrown in along the way that will leave you pleasantly surprised.

These stories have underlying themes of compassion, kindness, and love and highlight how helping others can go a long way to making you feel fulfilled. I had a wonderful time reading the book and recommend it to anyone who is looking to raise their spirits through a relaxing read."
You can learn more about Barbara Daniels Dena and "One Soul's Journey" at https://readersfavorite.com/book-review/one-souls-journey …

You may connect with the author on Social Media here:
 Facebook, Twitter, Goodreads, Amazon, & at All Author https://barbaradenaauthor.allauthor.com/…



ABOUT THE AUTHOR:


Barbara Daniels Dena is an American best-selling author and influential writer of her eclectic short stories in 'The Soul Series.'
The author's stories are almost a memoir and are a unique collection of inspiring short stories of 'good ole fashioned living,' along with many past and present memories and life experiences that tug on the heart, warming stories, and fictional tall tales and doggie tails delighting readers worldwide. The books are available on Amazon Books, Kindle, and many fine online book sites.
Barbara began writing at an early age as a lover of "Make-Believe." Today, her writing has developed from memories of family experiences, various compilations of events in her life, and her love of animals. She is willing to admit that her vivid imagination plays a role in her stories. The author is an Illinois native who has lived in many places; as Barb says, like a free-spirited "Gypsy," she has lived and worked in Illinois, Washington, Idaho, and Georgia, but Ultimately, comes home settling back in the Quad Cities area of Illinois.
She is a proud mother of two grown children. She was a business owner, ran a Temp Agency, transitioned into her passion for floral design, and opened, owned, and ran several floral shops. Her favorite flower is the "Casablanca Lily." Her favorite color is Red, and when she isn't writing, Barbara spends her free time oil painting and enjoys quilting, knitting, and reading.
Her favorite book is "Death Be Not Proud" by John J. Gunther. Her first love will always be playing with her fur baby; a little Yorkie named Zoe. She continues to write from her cozy nook as she gazes over a pond full of geese and ducks. On many days it is more gazing than writing.





******** ********* ********** **********


Pre-Order Today Here >> https://www.amazon.com/One-Souls-Journey-Collection-Stories-ebook/dp/B0BR1ZTKJQ