Cat could not be more thrilled for Ms. Anne Fifield for her new 5-Star Awarded Book Review given by Readers' Favorite for her latest release of 'A Case of Unfinished Business' of her "Princess Caroline's Adventure's book series! All of Anne's children's books are themed with an adorable cast of basset hound characters. Middle-grade-age kids around the world just love her doggie books.

And she is making quite an impression with moms and dads too! Just in time for the gift-giving season, parents and grandparents need to put Anne's children's books on your Santa List for all the tots in your life. So, let CAT get to it and share the fantastic new book review and press release for our exceptional 'Author Anne Fifield.' ~The Avid Reading Cat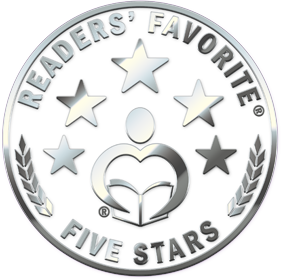 For immediate release:
The author's new book receives a warm literary welcome.
Readers' Favorite announces the review of the Children – Grade 4th-6th book "Princess Caroline's Adventures Book 5" by Anne Fifield, currently available at http://www.amazon.com/gp/product/1733171398.
Readers' Favorite is one of the largest book review and award contest sites on the Internet. They have earned the respect of renowned publishers like Random House, Simon & Schuster, and Harper Collins, and have received the "Best Websites for Authors" and "Honoring Excellence" awards from the Association of Independent Authors. They are also fully accredited by the BBB (A+ rating), which is a rarity among Book Review and Book Award Contest companies.

"Reviewed By Emily-Jane Hills Orford for Readers' Favorite
Princess Caroline of Basset Hound Kingdom is left in charge when her parents leave for a conference. She had hoped things would be simple, but an unexpected disturbance, an unsettling one, threatens to ruin her growing excitement about the upcoming ball. Strange things are happening all over the kingdom, things are going missing, and it's all happening to people close to the princess. Is she the ultimate target? Has someone from her past resurfaced to wreak havoc in her life? Accompanied by her best friends, twins Willow and Daisy, the three make an awesome sleuthing team. But is there someone close to the princess at the palace who is leaking valuable information to the enemy? Who can the princess trust?

Anne Fifield's early chapter book, Princess Caroline's Adventures Book 5: A Case of Unfinished Business, continues in the series of Princess Caroline and her sleuthing adventures in the Basset Hound Kingdom. Told in simple language so early readers can enjoy using their growing reading skills, and accompanied by black and white sketches, the plot follows Princess Caroline's first exposure to addressing the community members. She is presented with growing concern over these unexplained happenings and the need to take action before things escalate.

The princess and her two friends have solved mysteries before and, although the community members are seeking advice and direction as to what they should do, the princess takes matters into her own hands to solve the mystery, all while preparing for the upcoming formal ball. There are a lot of mysteries swirling around the palace, mysteries that even cast doubt on her friends – can she still trust them? With building tension, good descriptive narrative, and compelling dialogue, this fast-paced doggy mystery is a thrill to read.

I especially enjoyed the dog-friendly remarks like Willow's comment to Princess Caroline: "You're a pawsome speaker." Another great Princess Caroline read."

You can learn more about Anne Fifield and "Princess Caroline's Adventures Book 5" at https://readersfavorite.com/book-review/princess-carolines-adventures-book-5 where you can read reviews and the author's biography, as well as connect with the author directly or through their website and social media pages.
Readers' Favorite LLC
Media Relations
Louisville, KY 40202
800-RF-REVIEW


AUTHOR BIOGRAPHY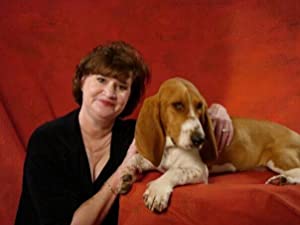 Anne Fifield is the creative visionary and best-selling children's author of "The Princess Caroline's Adventures" book series. Written for ages 7 to 12 and the young at heart, she is delighting kids worldwide. Her books are unique as she weaves in the elements of her rescued doggies, specifically basset hounds, into each of her stories and book covers.

Anne is the youngest of three siblings and was born and raised outside Oklahoma City, OK. She met and married the love of her life, Tom, and they have been married for 24+years. Their kids are the four-legged variety who had adopted them over the years.

Anne's career was also her passion. She was an 'American Sign Language Interpreter' for over 25-years and taught ASL at the University of Science and Arts of Oklahoma. Since both were her passions, she says she felt like she never worked a day in her life. In 2006, she became heavily involved in basset rescue and co-founded another one in 2011.

Anne, now retired, decided to move on to her next passion, the love of writing. She and her husband have rescued and fostered basset hounds for 20-years, so as Anne shares, "it felt natural to write children's books with bassets as the characters. Our hounds provide the comic antics and inspiration for all my books. Thus, "Princess Caroline's Adventures Series was born."

Anne and her husband enjoy retired life and reside in the 'Great State of Texas.'