Most of my friends and authors who come to visit "The Reading Den" know this CATS PASSION is helping authors and writers learn where to promote and market all their books. I am also the Queen Cat of discounts and affordable book advertising to larger reader sites.

Now, I happen to stumble upon this amazing website of Books Shelf here- https://www.booksshelf.com/about-us around late spring early summer. Was this CAT happy she did! They offer an array of services from Amazon marketing and ads, publishing, and many promo options to get your books the exposure they deserve

First? I highly suggest you go visit them and sign up for the Author/Book Email Newsletter so you don't miss a DEAL or perhaps your next amazing read!

Second? You need to check out all the services they offer for Advertising Promos and they also have publishing services too: https://www.booksshelf.com/advertising-plans.

They have helped make some of my job much easier when Building My Marketing Plans for my author clients and pretty much have added them as one of the "Go-To" places all my authors are set up on.

Here is why the email newsletter is a MUST. Every so often they run a Special Offer and discount for the up coming month you can purchase. They do what they advertise with exceptional service and why I keep setting my clients on Books Shelf. Again, they give great client service before and after your promotion/ad too! It is free to register and edit up a nice Author Profile and Ad your Books before you make any promo purchase. They make simple to do. Then you will be ready to go!

So, this week, Books Shelf is my choice as my 'Featured Guest & Article' as they share with all of us "How to Build Our Author Fan Base." Let's all learn together! ~The Avid Marketing Cat!






Books Shelf 4 days ago
How to build your author fan base?

When writing a book, you always want someone to recognize your work and eventually fall in love with it. No one really wants the countless sleepless nights he or she spent in writing to be all for nothing. If you have done everything right, people will buy your book, read it, put it on the shelf, and maybe forget about you or your work after a month or two.

That is not something you want to happen. You need to build your fan base, you need people that will wait in excitement for a new release from you, you need people who will tell all their friends and relatives about your books. But how to achieve that?

First of all, you have to know your target audience. For example, you can't expect children to read a book about politics or something more romantic and vice versa, you will not see any adult read a book about a rabbit with superpowers, except if it is a bedtime readable for their children. You should set yourself a target audience for which the content of your books would be relevant. Then you can start advertising your book on social media, or on your own website.

Okay, now that we have set our expectations, we need to think about how can we fulfill them. A great way to make your readers become your fans is by interacting with them. Social media is your main weapon in this fight. You can make promos for your new books, you can post a teaser of your new project, you can make a "questions & answers" post in which people who have bought your book can find a bit more about you as a person. Letting them closer to your life will mostly benefit you, people love to feel a close connection to each other, and you can use that to your advantage.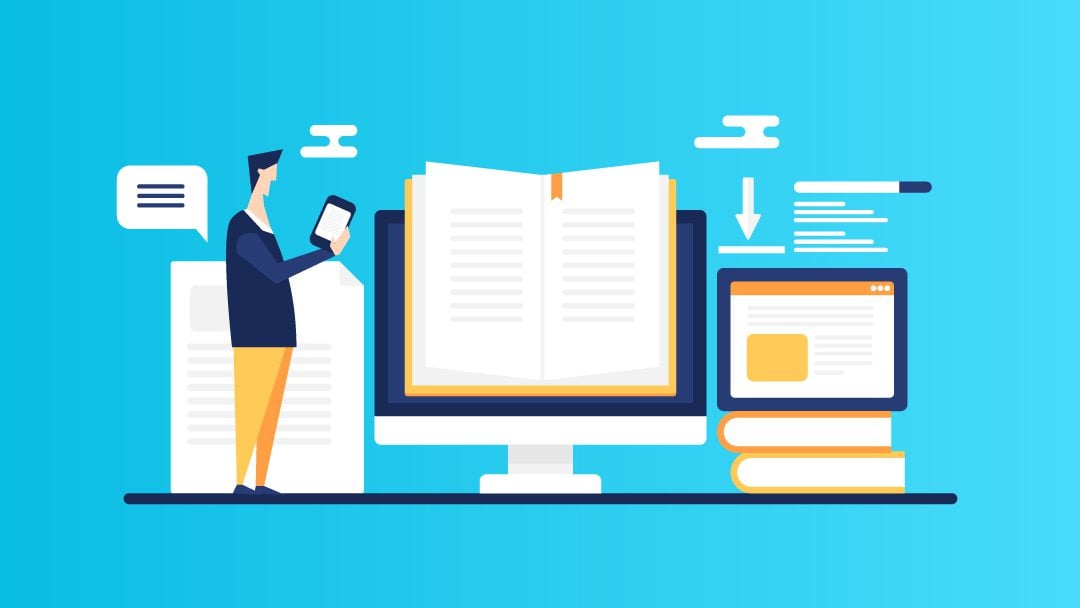 You can make a blog and post stories from your life which can help your fan base to be more involved with you, you can also make giveaways, in which you can put a free copy of your book up for one lucky reader to get.

Now that we've briefly covered the author promotion and social media marketing, we have to look at our fan base expectations towards the book itself. If your book is a huge success and you want to make a sequel, there are some unwritten rules you need to follow.

First of all, you should never change the main part of the storyline too much, because your readers would most likely purchase the second part of your product, just because they liked the first one very much, and when something is very good you should not change it, you only want to expand it.

The characters can "evolve", but for this to happen you have to set a slower rhythm. For example, a bad bloodsucking vampire can't fall in love with the innocent girl that randomly came to his house. His behavior can change, but not immediately, this will help keep the interest of the reader and will look a lot better story-wise.


Of course, you can always ask your readers about what do they want, and if you feel like fulfilling all of their expectations, you will raise your prominently book sales. Another thing you should remember is thinking twice about making drastic decisions towards plot twists. Most of the readers love seeing plot twists happen because they want your book to be unpredictable before its end, no one wants to read a book where you can predict the ending after reading the first thirty pages. Making a plot twist is a high-risk, high-reward move.


In the past, whole fan bases have turned against their favorite author because of a bad decision for a plot twist, you would rather avoid a similar situation because it would greatly damage your reputation and most likely put your book sales number on a hold.




Building a fan base is hard, it requires a lot of time and dedication, but once you succeed in this manner, you will find out how this will affect your life. Your fan base can become your friends, even your family. Don't look at your books only like a matter of living, look at them as a way to express yourself, as a way to change people's way of thinking, or even changing their life.


Having a fan base that always buys your new books without hesitation is the best thing that can happen to an author, it means that your books are worth something much more than their prices in the bookstore, it means they have a value that no money can match, and last, but not least, it means a lot for your value as a person.


### ### ### ### ### ###



MORE ABOUT MY FRIENDS OF BOOKS SHELF

We are a group of 7 book lovers with expertise in different fields – marketing specialists, SEO specialist, author, and graphic designers. 
We all love to read, we have our favorite genres (we'll keep that in secret!), and we all want new books and authors to succeed. In our opinion, there are many pearls in the ocean waiting to be found!
Using the knowledge in our fields we help authors the best way we can! 

Follow us on Social Media too!
​Instagram @bookshelf.team

Facebook: facebook.com/booksshelfcom/

Twitter: https://twitter.com/BooksShelfcom
YouTube: https://www.youtube.com/channel/UCcog0PFVHAVOWdhyhNzUXFg