Many authors know how special Readers Favorite is when receiving a 5-Star awarded book review from them. They are one of leading book influencers who been around for over 10+yrs sharing their favorite reads. And many celebraties also submmit their books as here https://readersfavorite.com/book-reviews.htm as they share them with Top Publishing Houses, Literary Agents, and Movie Producers!
You can even submimit your book for a free book review.

Author, Kevin Coughlin did and grab a 5-star review and press release for his book of poetry titled; "Dark Tides" and we could not be happier. If you enjoy poetry, this one by Kevin is a must read. But I'll let you read this book review from RF and let you decided!

**~CAT**


For immediate release:
Author's new book receives a warm literary welcome.
Readers' Favorite announces the review of the Poetry – General book "Dark Tides" by Rev. Dr. Kevin T. Coughlin Ph.D., currently available at http://www.amazon.com/gp/product/B079D2CCN5.
Readers' Favorite is one of the largest book review and award contest sites on the Internet. They have earned the respect of renowned publishers like Random House, Simon & Schuster, and Harper Collins, and have received the "Best Websites for Authors" and "Honoring Excellence" awards from the Association of Independent Authors. They are also fully accredited by the BBB (A+ rating), which is a rarity among Book Review and Book Award Contest companies.
"Reviewed By Vincent Dublado for Readers' Favorite
If poetry benefits our well-being, then we should immerse ourselves in appreciating this age-old art form. Reading Dark Tides: Poetic Reflections of Life by Rev. Dr. Kevin T. Coughlin Ph.D. has a therapeutic feel to it. This fifth collection of poetry delves into human struggles dealing with emotional and mental pain with strong leanings toward the healing power of faith. Reverend Coughlin's poems have relaxing rhythms that are at times hypnotic.

He writes with emotions that reach out to others who are undergoing similar struggles. The Christian undertones blend well with the imagery as illustrated in one of his poems, "Perched." Here, the tree is used as the representation of life and death, and that these very same trees are used to make coffins—until a Jewish carpenter has set our souls free.

Our lives are filled with stresses that test our mettle to the limit to see how much we can stand, and sometimes, getting through the day is triumph enough. Art and spirituality are potent forces that can help those with the fewest resources to cope and adjust better to life, and Dark Tides does just that. Rev. Coughlin, however, cautions his readers that his poetry is for educational and informative purposes and not as supplementary material for clinical treatments.

Still, after reading this book, one cannot dispute that the themes of isolation, betrayal, self-revelation, and search for meaning contained herein may help to facilitate the transition into a happier way of life. Whether you are personally spiritual or not, this collection of poetry can give you an idea of perspective and wisdom in dealing with the cross that you bear."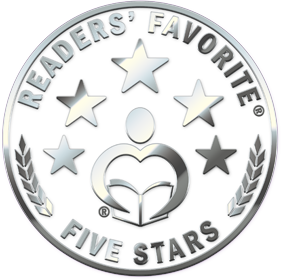 You can learn more about Rev. Dr. Kevin T. Coughlin Ph.D. and "Dark Tides" at https://readersfavorite.com/book-review/dark-tides where you can read reviews and the author's biography, as well as connect with the author directly or through their website and social media pages.
Readers' Favorite LLC
Media Relations
Louisville, KY 40202
800-RF-REVIEW
support@readersfavorite.com
https://readersfavorite.com

########