Lyon Literary Services Announces Roger Stark, a prolific SW Washington Author and Writer is Awarded a 5-Star Book Review For His Soon To Release Novel of "They Called Him Marvin," & Destined to Become The Next Great American Classic Novel of Our Generation Honoring Military Family Life and Honoring Those Who Never Came Home From War.


~Lyon Literary Services & Consulting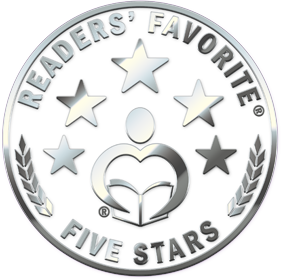 For Immediate Press Release:

An author's new book receives a warm literary welcome.

Readers' Favorite announces the review of the Non-Fiction – Historical book "They Called Him Marvin" by Roger Stark, currently available at http://www.amazon.com/gp/product/0578855283.
Readers' Favorite is one of the largest book review and award contest sites on the Internet. They have earned the respect of renowned publishers like Random House, Simon & Schuster, and Harper Collins, and have received the "Best Websites for Authors" and "Honoring Excellence" awards from the Association of Independent Authors. They are also fully accredited by the BBB (A+ rating), which is a rarity among Book Review and Book Award Contest companies.


"Reviewed By K.C. Finn for Readers' Favorite
They Called Him Marvin is a work of non-fiction in the historical, biography, and family history sub-genres, and was penned by author Roger Stark. The work is intended for the general adult reading audience and contains some very mild references to adult themes and wartime life.

Told in prose with diary-style sections of narration as well as central figure 1st Lt Dean Harold Sherman's own personal correspondence, this is a beautiful tale of enduring romance and the heroism of those who fought and flew during the latter part of World War Two during the United States' conflict with Japan. What results is a touching family saga that also foreshadows the great horrors and sacrifices of life in war.


Author Roger Stark has crafted an emotive work of non-fiction with plenty of historical richness, pathos, and heart to offer readers. One of the features which I found particularly impressive about this piece was the heartfelt presentation of the unshakeable bond between Dean and Connie, both through the curation of their own words to one another and the contextual gap-filling which Stark achieves with facts, but also emotionally sensitive additions and details.


When you juxtapose this against the bare brutality of war, the incredible innovations of flight, and the dangerous politics at play, what forms is a special capturing of this moment in time, and what it meant for real people trying to raise families and find love. Overall, I would highly recommend They Called Him Marvin to fans of accurate wartime non-fiction accounts and for enthusiasts of World War Two first-hand reports everywhere."

This Book is a Non-Fiction Cross Genre of Historical History, Wartime, Military, Love Story, Biography, Tribute, Honoring Veterans and Military Family Life, and The Lives We Lost in World War II . . .


Cat's Readers can learn more about Roger Stark and "They Called Him Marvin" at https://readersfavorite.com/book-review/they-called-him-marvin where you can read reviews and the author's biography, as well as connect with the author directly or through their website and social media pages as the author is available for interview requests.


# # # # # # #



NOW on Pre-Order Paperback Only and E-book Pre-Order Sale Coming Soon!

by Roger Stark  | Sep 1, 2021
Paperback$19.99 $19.99 Pre-order Price Guarantee.
AUTHOR BIOGRAPHY

I am, by my own admission, a reluctant writer. But there are stories that demand to be told. When we hear them, we must pick up our pen, lest we forget and the stories are lost.

Six years ago, in a quiet conversation with my friend Marvin, I learned the tragic story his father, a WW2 B-29 Airplane Commander, shot down over Nagoya, Japan just months before the end of the war.

Such a man was Marv's father. A father he never knew. The telling of the story that evening by this half orphan was so moving and full of emotion, it compelled me to ask if I could write the story. The result being "They Called Him Marvin."

My life has been profoundly touched in so many ways by being part of documenting this sacred story. I pray that we never forget, as a people, the depth of sacrifice that was made by ordinary people like Marvin and his father and mother on our behalf.

My career as an addiction counselor (CDP) lead me to write "The Waterfall Concept; A Blueprint for Addiction Recovery," and co-author "Reclaiming Your Addicted Brain." After my counseling retirement, I decided I wanted to learn more about the craft of writing and started attending classes at Portland Oregon's Attic Institute.

My wife & I raised seven children, and have eleven grandchildren. We love to travel and see the sites and cultures of the world. I still get on my bicycle whenever I can.

Visit author: Website, Facebook, Goodreads, Amazon, LinkedIn,