A big hello to all my readers, literary friends, and visitors.

I am excited and honored to introduce our newest author to Cat's family of fine writers and authors. Meet Richard E. LaMotte and his new fictional historical romance cross-genre novel. It is titled "The Song of Ramon and Maria: An Epic Historical Novel of Love and Revenge ."

Richard is a fantastic storyteller and seasoned writer that has now already been awarded a 5-Star Reader's Favorite book review for his novel. Rich has an interesting backstory about his life, former career, and more. I'll share more about that as well.

The E-book is currently on pre-order for a special e-book promo deal at only $0.99 in celebration of his paperback also releasing very soon. The e-book will release on September 1st, 2022, so order now before the price goes up. Since garnishing that 5-Stars before release? You know you will enjoy reading this love story between Ramon and Maria. The Press Release and Book Review validate just how good his new novel is, with several more novels to release soon too.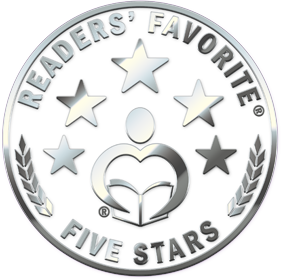 For immediate release:
The author's new book receives a warm literary welcome.
Readers' Favorite announces the review of the Romance – Historical book "The Song of Ramon and Maria" by Richard E. LaMotte, currently available at http://www.amazon.com/gp/product/B0B97NV2R9.
Readers' Favorite is one of the most important book review and award contest sites on the Internet.
They have earned the respect of renowned publishers like Random House, Simon & Schuster, and Harper Collins. They earned "Best Websites for Authors" and "Honoring Excellence" awards from the Association of Independent Authors. They are also fully accredited by the BBB (A+ rating), a rarity among Book Review and Book Award Contest companies.

"Reviewed By Pikasho Deka for Readers' Favorite
The Song of Ramon and Maria by Richard E. LaMotte is an epic romance novel set against the backdrop of the Mexican Revolution at the dawn of the 20th century. Despite misgivings from her family, Maria Duranthon marries the love of her life, Ramon, an Indian cowboy, in the small Mexican town of Rosario. But when Ramon is drafted into the Mexican army and Maria's father is unexpectedly murdered, the two lovers will diverge toward very different paths in life.

After suffering a harrowing assault by a despicable captain, Maria leaves for Mexico City, realizing to her horror that she is pregnant. She is forced to beg on the streets until she finds refuge in the bordello of a European madame. Meanwhile, Ramon joins the revolutionaries while being hunted by the federal forces. Can Ramon and Maria find their way back to each other?

A sprawling tale of love, loss, and betrayal, The Song of Ramon and Maria never lets you take your eyes off the pages. Author Richard E. LaMotte weaves an epic yarn filled with romance, tragedy, and political intrigue that keeps you on your toes with a string of twists and turns you never see coming.

This is a story full of heartbreak where our heroes sacrifice themselves for the greater good. Ramon and Maria are two star-crossed lovers who find themselves separated from each other due to extraordinary circumstances they have no control over. If you love to read epic romance sagas or historical fiction, I can't recommend The Song of Ramon and Maria enough."
You can learn more about Richard E. LaMotte and "The Song of Ramon and Maria" at https://readersfavorite.com/book-review/the-song-of-ramon-and-maria, where you can read reviews and the author's biography, as well as connect with the author directly or through their website and social media pages.
Readers' Favorite LLC
Media Relations
Louisville, KY 40202




Now, I want to share some parts of an interview and article written about Richard and his unique life a couple of years ago that shares his former career as a costume designer in the film and movie industry for over 45+ years. He served our country as a Veteran of The United States Marines and much more, courtesy of The Santa Clarita Newspaper. The Signal, written by BILL REYNOLDS in 2018.



Richard E. La Motte – U.S. Marine Corps Veteran – Valencia Resident



Adopted at Birth

Richard E. La Motte was born July 27, 1943, at St. Vincent's Hospital in Los Angeles.

Richard's father perished in WWII, and his mother gave him up for adoption at birth thus, he has very limited information about his birth parents. Canadian Ross La Motte served as a WWI pilot with the Royal Flying Corps, and his wife Lucy, a native-born Mexican, adopted Richard and gave him a wonderful upbringing in West Los Angeles. Richard graduated from University High School in 1961's Winter Class.

Richard struggled to resolve what he would do next as he realized pursuing a college education was not yet in his wheelhouse. Hence, within months of graduation, Richard, at age 18, enlisted in the United States Marine Corps, entering Boot Camp on August 18, 1961, at Marine Corps Recruit Depot San Diego. Richard's birth father served in WWI and his Uncles Harry and Dick served respectively in the U.S. Army's 3rd Infantry Division and USMC as WWI combat infantrymen. Per USMC San Diego Wikipedia, it's noted that during the Mexican-American War, the Marines made an amphibious landing in 1846 at San Diego, and Marines made a second presence there in 1914. The ground was broken on March 2, 1919, for a permanent base in San Diego.

Giving Back
Richard said, "Enlisting in the military just seemed like that's what you do to give back to our country that did so much for us. Giving back was the right thing to do". At the nine-week mark of Boot Camp, Richard was assigned janitorial duties for one week at the Training Aids Library, where draftsmen and artists prepared charts, maps, and illustrations that enhanced combat and intelligence training. While there, Richard told a draftsman that he could do a better job, and so he was challenged to prove it, which he easily did. His work was noticed by Captain Holder, who was in charge, but Richard returned to finish Boot Camp and then four weeks of infantry training at Camp Pendleton.

Training Aids Library
Once infantry training concluded, Richard received orders for Okinawa with the 3rd Marine Division's artillery battery. Still, that order was quickly superseded, sending him back to San Diego's Training Aids Library as an illustrator. Little did he know that the one-week janitorial assignment would lead to an amazing and successful lifetime career.

Richard's high school drafting classes certainly paid off. As Richard put it, "If you want to make God laugh, tell him your plans." During the next two years, Richard continued perfecting his expertise, becoming a valuable asset to his unit, and was thus noticed by General Victor H. Krulak, San Diego's Base commander.

Per Victor H. Krulak's Wikipedia, Krulak, nicknamed Brute, was a decorated USMC officer who saw action in World War II, Korea, and Vietnam and was considered a visionary by fellow Marines. He authored "First to Fight, an Inside View of the U.S. Marine Corps." While in San Diego, the Cuban Missile Crisis had everyone on high alert, temporarily increasing Richard's workload.

Top Level Briefing Material
In 1963, Richard transferred to the Pacific Fleet Headquarters at Camp Smith in Oahu, Hawaii, where he received a secret clearance and worked in their general offices. Because of Richard's strong work ethic and pleasant demeanor, he began working within General Krulak's support cadre. His responsibility was creating illustrations and top-level briefing material for General Krulak's officer corp.

During his last two years at Camp Smith, things were hectic at times resulting from President John F. Kennedy's assassination, along with providing training aids and command briefings for G-3 Staff for the Vietnam War, which was expanding.



Honorable Discharge
On July 27, 1965, Corporal Richard E. La Motte was Honorably Discharged, receiving a Good Conduct Medal and a Letter of Commendation from General Victor H. Krulak, which he prizes to this day. In 1966, Richard's mother, Lucy, a CBS Studio Center employee, conspired with her head tailor Bob Parral and arranged a clandestine lunch so that Richard could meet Bob's daughter Patricia at Bob's home.

Richard said, "I had no idea that I was about to meet the prettiest girl I had ever seen. Little did I know that our subsequent marriage was brokered in CBS's Wardrobe Department"? Following that lunch, Richard and Patricia dated for the next year until the day when Richard called her on the phone and said, "Hey, do you want to get married?" When she replied yes, he said, "Pack your bag, and I'll pick you up out front in an hour."

So it was off to Las Vegas, where they were married on October 17, 1966, in a small chapel off the Vegas Strip. They went on to have a son, Jason, a working artist in Claremont, and a daughter Cherie who, at age 25, tragically died in a 1996 accident.




50-Year Motion Pictures Career
Richard's career in Motion Pictures began in 1966 as a costumer, where he worked all across America and in numerous foreign countries such as Canada, Mexico, Israel, Morocco, Yugoslavia, Spain, Thailand, Australia, etc.

His films included 'Hello Dolly', 'Butch Cassidy', 'Tora Tora Tora', 'Little Big Man,' 'Batman' (T.V.), "Planet of the Apes,' Dillinger,' 'Hanoi Hilton,' and many more. On a movie set, Richard was chatting with Director John Milius, which led Richard to scratch a sketch that apparently impressed this prolific Hollywood Director.

Out of the blue, Richard's status changed to now a costume designer, and he was chosen by John Milius to be 'Costume Designer' for 'The Wind and the Lion.' Richard was also a Costume Designer for 'Man called Horse II', 'The Island of Doctor Moreau', 'Rambo III', 'Gods and Generals' and others. Richard also worked as a technical or costume adviser on: 'Last of the Mohicans', 'Pacific', 'Pearl Harbor, and 'the Mask of Zorro' and, at times, was an 'Extra' on 'The ten Commandments' and other movies.


Retirement But Not Really



Richard retired from the entertainment industry in 2006, quickly earned his real estate license, and worked with home sellers and banks during the 'Short-sale' crisis. Richard authored his first book, 'Costume Design 101', which is used as a classroom text and then a second edition. Richard continues to write and paint and take an occasional job call for films such as 'Marco Polo,' and '12 Strong' among the most recent.

Richard took interior design classes for two years at College of the Canyons, and Patricia has remained active in Real Estate since 1980. Both remain very active, and they love to travel. Richard, curious about his ethnicity, proudly discovered that he's 70% Spanish, 10% Irish, and 20% Native American.

Richard is also very proud of his service to the United States Marine Corps., is now a veteran. I thank him for his service to our Country.


##### ##### ##### ##### ##### #########


What an amazing life Richard has lived thus far.
This article was a better way to share more about Rich and his wife than an Author Bio, and I have never read one about an author like this.

I do have to add that I have enjoyed working with both Richard and his lovely wife, Patricia, this past month. Getting to know them has been a pleasure. I will do all I can to help Richard's new novels succeed so avid readers can enjoy them.

I highly recommend you visit his official website here >>> https://richardlamotte.com/ and check out his "filmography" page that highlights the work he has done in films and movies. You can learn about the other novels that Rich will release in the coming months and see some of his beautiful art and awesome sketches.

You can follow or connect with Richard E. LaMotte on social media:
Join Author's Newsletter, Facebook, Twitter, Goodreads, Amazon, Linkedin…

Now, go order his new novel before the e-book price goes up after Sept. 1st. release! You will thank this reading CAT when you are done reading it! 😺🐾🐈📕📚📚