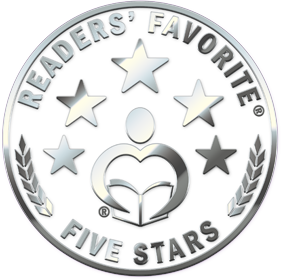 For Immediate Release:
Author's new book receives a warm literary welcome.
Readers' Favorite announces the review of the Fiction – Mystery – Murder book "Dark Secrets of the Bayou" by Kim Carter, currently available at http://www.amazon.com/gp/product/1947140124.
Readers' Favorite is one of the largest book review and award contest sites on the Internet. They have earned the respect of renowned publishers like Random House, Simon & Schuster, and Harper Collins, and have received the "Best Websites for Authors" and "Honoring Excellence" awards from the Association of Independent Authors. They are also fully accredited by the BBB (A+ rating), which is a rarity among Book Review and Book Award Contest companies.

"Reviewed By K.C. Finn for Readers' Favorite
Dark Secrets of the Bayou is a work of fiction in the murder mystery genre. It is aimed at all ages and was penned by author Kim Carter. The novel follows the homecoming of attorney Tink Mabry as she visits Kane, Louisiana with a co-worker to deal with the dilapidated homestead she's just inherited from the family she barely knows. No sooner has she arrived, however, than she ends up as the prime suspect of multiple murder investigations. As Tink explores her new surroundings she begins to realize that the family secrets that plague her inheritance may hold the key to exonerating her, though some things are best left in the past.

Author Kim Carter has crafted a sinister and spine-tingling work of dark mystery fiction which is an ideal read for a cold winter's night. This story really combined so many elements and genres that I adore, from the historical references to the 19th century and the creepy, dark expanses of the Louisiana bayous, through to chilling, horror, and family drama elements.

The complex plot interweaves all of these factors seamlessly, delivering a smoothly-told narrative with sharp, exciting deviations in the mystery plot. It certainly kept me guessing until the end, and the close narration of Tink and her emotional journey really got me rooting for her (and fearing for her) as the story developed. Overall, I would highly recommend Dark Secrets of the Bayou for those who enjoy a dark mystery with lots of horror elements and a spellbinding atmosphere. This was a worthy introduction to an author worth reading again and again."
You can learn more about Kim Carter and "Dark Secrets of the Bayou" at https://readersfavorite.com/book-review/dark-secrets-of-the-bayou where you can read reviews and the author's biography, as well as connect with the author directly or through their website and social media pages.
Readers' Favorite LLC
Media Relations
Louisville, KY 40202


# # # # # #


WEEKEND BOOK BLITZ ~ KIM CARTER NEW RELEASE ~ BOOK BUZZ – SAT. Jan. 23rd, https://sites.google.com/a/rabtbooktoursandpr.com/2021-blitzes/kim-carter


Book Blitz – January 23rd, 2021 ~ LINKS HOSTING KIM CARTER
3. Book Junkiez
4. Musings From an Addicted Reader
10. Literary Gold
13. Momma Says to Read or Not to Read
14. Sylv.net
17. Readers Alley
18. Book Reviews by Virginia Lee
20. Salt and Novels
22. Always Love Me Some Books Blog
24. SusanMF16
25. Joss's Corner
27. Nesie's Place
Dark Secrets of the Bayou
By Kim Carter
Publisher: Raven South Publishing
Published: November 2020
ISBN: 978-1947140127
ASIN: B08NDVZ755
Pages: 462
Genre: Mystery, Suspense
Catherine "Tink" Mabrey, an up and coming attorney, is shocked by her recent inheritance from her estranged family on the bayou. After her mother died during childbirth, Tink's father had quickly relocated them to the big city of Atlanta, Georgia. With no memory of her mother, she is determined to learn more about her lineage and decides to visit the bayou town of Kane, Louisiana. Candace, Tink's co-worker and best friend, agrees to make the trip with her.
Before she has time to explore her family's history, or decide what to do with the declining property, local murders plague Tink's homecoming. She quickly finds herself caught in the middle of a multiple murder investigation – and quite possibly, the prime suspect. When Candace retreats back to Atlanta, Tink, with the support of an unlikely cast of characters, sets out to discover clues that have haunted and tormented her family for generations.
Could a concealed crime from the 1800's, or the family's estate itself, harbor keys to unlocking the past? The more they learn, the more they question whether some secrets are best left buried…

Buy Link: