"Welcome Readers, Authors, Writers, and New Visitor Friends! Cat Thanks You for Visiting". . .
I sure hope you have come to find some suggested reads and new books, e-books, or audiobooks to read or listen to while you are here! I'd like you to meet some amazing authors and writers I know you will enjoy reading all their books.
If you are an author?
You will enjoy reading what our clients are sharing about my marketing plans built with all the key elements needed to help your book shine with increased exposure, sales, and reviews are always my goals for all my clients.
Most titles are new or might be current clients who have become friends and fellow authors or even recovery advocates turned authors. I know you will enjoy learning more about them by getting up close and personal with these fine authors and all their books. Some are traditionally published, and some are indie or self-published authors, but either way, you are going to love reading all their books.
One of my #1 Places to Send Readers and Find Free or Discounted E-Books as it is a Great Place for Authors to Place Book Ads is the "Fine Folks" at BookGoodies! They have lots of new releases featured and discounted books too.
For New Authors and Readers, I highly suggest you visit  the fine friends of All Author>> https://allauthor.com/
They have fantastic tools for authors to promote your books effectively and readers will find exceptional books new and current! 
,,,,,
Authors, want to add your books here authors for more Exposure?
Just make a $5.00 payment through my "Secure PayPal Donate Button" on my book site's right sidebar and shoot me an email here: LyonMedia@aol.com and let Cat know you'd like to add your book and I 'Will Do The Rest!'
I will place it on this page with your buy link below and add your front book cover to my Photo Gallery too!

My new website page is now up with all the services and marketing plans I currently offer here! Cats Affordable Marketing Services
You will get great exposure to all my hundreds of readers & visitors! Readers get to learn about new books by amazing authors…

.
"Here Are Some Testimonials of Current and Former Clients"
…..
Grab yourself a cup of java or iced tea while you explore our many
~ "Fine Author Friends & Their Books." ~

..
 A Memoir By Advocate & Four-Time International Best-Selling Author, Darren Prince and his book Aiming High: How a Prominent Sports and Celebrity Agent Hit Bottom at the Top

…….

…..
ABOUT THE MEMOIR and Darren Prince, with Kristen McGuiness (Author), Earvin "Magic" Johnson (Foreword). 
Aiming High is the astonishing story of sports and celebrity agent Darren Prince, who battled addiction while representing some of the most iconic figures in the world. After a drug overdose, many demoralizing nights, and mornings where he couldn't get out of bed without a prescription in hand, Darren hit rock bottom at the top–and in the process discovered the true meaning of success.
Darren Prince is the International Best-Selling Author of his debut memoir "Aiming High" and a prominent sports and celebrity agent and global advocate for recovery from addiction. As Founder of his "Aiming High Foundation," Darren shares hope through his advocacy and helps many heal from the grip of addiction. His book is available on Amazon Kindle, Amazon Audible, Barnes & Noble, My Book Orders, and many fine bookstores.
Darren's Testimonial of Lyon Literary Services, Marketing Plans, and Consulting.

"I have known Catherine for a few years now, as we met at a mutual speaking event for addiction and recovery awareness a few years ago. When COVID hit last year, my new book sales stalled some, so I released new formats of audiobook and e-book releases. I hired Cat to help market them as I knew her forte was in literary marketing and advertising books is much different than running a Sports/Celeb marketing business. 
I was very impressed with the wealth of knowledge Catherine has in marketing books. She did a professional job. I am a stickler about keeping my personal life private. She gave us exceptional personal service that is worth way more than the money I paid for her platinum plan and additional services. My sales for both formats began an incline, and we acquired more reviews! 
"I highly recommend her literary marketing and consulting services.
Great job, Catherine"
~Author, Darren Prince of Prince Marketing Group https://www.princemarketinggroup.com/ 


>>>>***      ***      ***      ***      ***      ***     ***


Our Fabulous Short Story Writer and Dear Friend of Cats is Best-Selling Author Ms. Barbara Daniels Dena…
She and I began working together when her first book was released in "The Soul Series" collection and book one titled "For The Soul" and she released book two titled "One Soul's Journey." Readers are raving about her books and available on   Amazon … Barb's Testimonial.



"Cat Lyon of  Lyon Literary Marketing Services has been instrumental in the marketing success of my first book of eclectic short stories "For the Soul." She continues to research the areas that will help move my book forward in the market and doesn't waste my time or money on promoting my work on sites that are not compatible with my genre. Her years of experience and availability are bonuses to me. I highly recommend Cat's service to any author wishing to partner with a marketing 'guru.' My second book of short stories, "One Soul's Journey" is now in Cat's capable hands, and I know I will be happy with her work. "  ~Author Barbara Daniels Dena

****    *****     *****     *****    *****      *****



"They Called Him Marvin: A History of Love, War, and Family."
By Author Roger Stark ~ Testimonial 

….

"I met Cat some years back when she ran Lyon Book Promotions and when I released my two addiction and recovery books in 2015. She did a fantastic job then and I did not hesitate to hire her when I heard she creating marketing plans with free literary consulting. When we chatted it was like we picked up right where we left off.  She is such a sweet and inspiring soul. This time she created a special marketing plan to fit the areas and niche target for my new non-fiction military wartime novel.
Cat made my head spin with the depth of new knowledge she has gained in book marketing and publicity. We set up a Pre-Beta read on Goodreads prior to the e-book release that garnished lots of book reviews from organic readers. And many came in on Amazon already when I launched the e-book on Amazon Kindle: https://www.amazon.com/They-Called-Him-Marvin-History-ebook/dp/B0979K67SX/   You can read here on my Goodreads Author book profile:
GR Roger Stark Reviews …
Catherine also urged me to let her submit my book for a free review with a big literary website and magazine. Results? I was awarded a 5-Star rating and an exceptional book review and press release! Again, I wouldn't use any other service but Catherine's new Lyon Literary Services, Marketing Plans, & Consulting. The value gained from her marketing is not just about the money! It was worth the affordable price she charged and she goes above and beyond for her clients to garnish results with getting readers to your books, increased exposure, sales, and book reviews.
I highly recommend her!  (You may EMAIL me for a reference if needed." Email Roger Stark: rogerstark_author13@yahoo.com)
…..
***      ***      ***      ***      ***      ***
Our Newest Author Who Just Hit #1 on Amazon Hot New Releases in Romance Drama & Plays Reads
Award-Winning Canadian Author Shawna James and her "They Loved Collection" Book One "Despite The Devil" and Book Two "As It Should Be"… Both E-books are on Kindle: https://www.amazon.com/Shawna-James/e/B08L1KRVY1%3F
>>>>>

"No testimony needed as Cat helped both my books HIT the #1 and #2 slots on Amazon in July 2022 in the "Romantic Drama & Plays category on Canada's Amazon." I will highly recommend you to all my author friends."
Thank you, Cat! 
~Award-Winning Author Shawna James





Shawna James Award-Winning Canadian Author
>>>>>
Meet Tony Kelly! Tony has his new Memoir/Sports Biography Released and hired Cat to market his new book RED CARD: A Bet You Can WIN! Here is what Tony has to say about "Lyon Literary Services and Marketing"…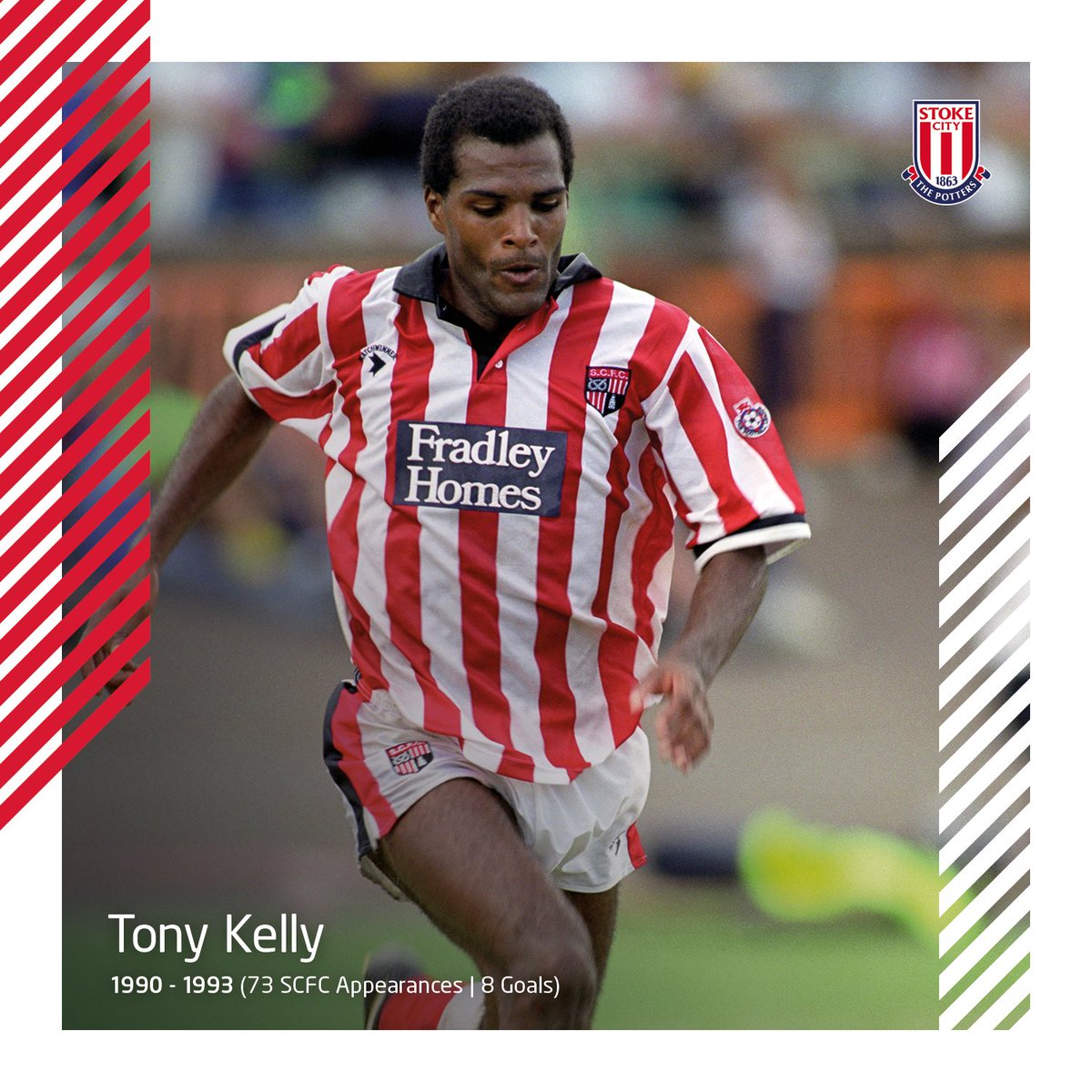 Tony Kelly [Nyrere Anthony Kelly] is a former professional footballer, (soccer star) who plied his trade in the second, third, and fourth divisions of English football in the nineties, playing for clubs such as Stoke City, Cardiff City, Leyton Orient, Bury FC, Hull City, and Gimonais CK in Sweden.  Unfortunately, Tony fell victim to GAMBLING ADDICTION which cut the end of his career short.  This is Tony's second book, a memoir to bring his fans up to date on how he turned is life around through his renewed Faith and Redemption… Tony managed to turn adversity into triumph, beating his demons and starting a new journey preventing others from going down his pathway.
Tony Kelly's Marketing Testimonial of "Lyon Literary Services"…
"If you need help with the challenge of marketing your new books?
Look to my friend Catherine and tap into the best marketing plans and at a reasonable price. Catherine and I have been recovery friends for a long time helped me a few years ago with my first book release, and she did a great job then and is doing an exceptional job now with my newest book. Her prices for her marketing plans are affordable for all she does.
Catherine went beyond and arranged for a podcast show in the USA that helped my book and foundation. The wealth of book sites and book advertising she has is mind-boggling. Her attention to detail is stunning! I highly recommend her book marketing services, marketing plans, and free consulting."
"Cheers!"
~Tony Kelly Author & CEO of Red Card Gambling Support Project
Former UK Footballer
***     ***      ***     ***      ***      ***


Our Best-Selling Author Marilyn L. Davis and her Testimonial of "Lyon Literary Services"
for her two new book releases titled "Finding North" and "Memories Into Memoir."
"Many times in my life, I've had to find help to accomplish something. Since I wanted my children educated, I gladly sent them to school. When I wanted to buy my first car, I worked but got a loan to get it sooner and establish credit. New in my recovery, I got a sponsor. Starting my blog, I wrote for another one to learn the ropes from that Editor-in-Chief.  When I wrote my books, I hired an editor, but I knew that it would take more than good words, syntax, and a story to have my memoir noticed. 
That's when I sought help from Catherine Lyon. We'd known each other through social media and her guest posts on my blog,  Addict 2 Advocate  
Cat immediately understood how little I knew about promoting and marketing my books, even though I have thousands of followers on Facebook, Twitter, Linked In, and other sites. I'm not telling you about how many followers I have to brag, but to let you know, those followers aren't enough. It's rather like learning simple math and teaching it to my children – it isn't all they need to know. 
Cat got my book reviewed, promoted, written about, and found sites for me to give author interviews. Could I have done any of this for myself – yes, but not enough. She is also respectful of what it takes to write a book, having written Addicted to Dimes and learning the marketing ropes with her book. Don't think that you know enough, have a viable social media presence, have enough followers, or know how to market your book yourself. You need to invest as much in marketing as the writing. Contact Cat Today at LyonMedia@aol.com  
_________________________________________________________________________________
**** More Will Be Listed As Soon As I Receive Them From My Current Clients ****
You may now stop by Cat Lyon's Reedsy Market Place Ad Profile For More Client Projects
https://reedsy.com/cat-lyon

,,,,,
KEEP THIS CAT READING! ✔📚📚🐱‍👓